Pressure for pauses and the end of a noble crusade.
Category: Op/Ed
By:
vic-eldred
•
2 weeks ago
•
115 comments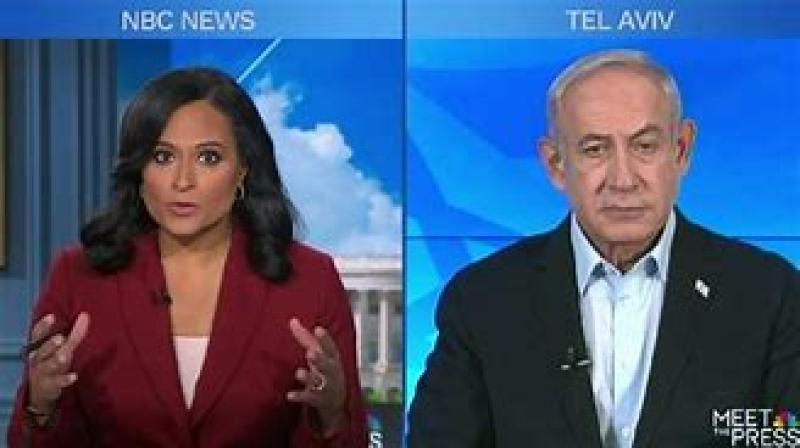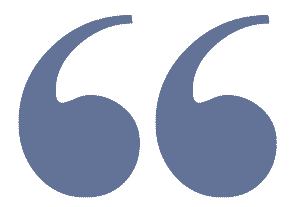 "I didn't get a chance to talk to him today. I did ask him for a pause in the past — yesterday. Still waiting to hear," the president said before the rest of his comments became inaudible.
Link to Quote: Biden says he asked Netanyahu for a pause in fighting on Monday (msn.com)


ANNOUNCER:
From NBC News in Washington, the longest-running show in television history, this is Meet the Press with Kristen Welker.
Yesterday on "Meet the Press" were two noteworthy guests. The first was Israeli Prime Minister Benjamin Netanyahu. One could see immediately before he spoke that he was well aware that he was not on Fox News. Kristen Welker asked him every pointed question imaginable. 

The answers during other times would have been accepted as completely logical:


KRISTEN WELKER:
We really appreciate your being here. This is our first chance to talk to you since the horrific attack by Hamas against Israel on October 7th. Of course, now the ground offensive to eradicate Hamas is underway. Mr. Prime Minister, can you tell us, how will you know when you have achieved your objective, and how close are you to that goal?
BENJAMIN NETANYAHU:
We've set a specific target. That is to destroy Hamas's military capabilities and to destroy its governance capabilities over the 2 million people that it holds hostage in Gaza. That is something that we are achieving step by step, and I assure you we'll complete the task.
If you want peace, destroy Hamas. If you want security, destroy Hamas. If you want a future for Israel, the Palestinians, the Middle East, destroy Hamas. We're absolutely intent on achieving it and what I can tell you, Kristen, is given the extraordinary performance of the Israeli Army in the last few days, the last few weeks, we're going to achieve it. We'll do it with as few civilian casualties as we can, and with maximum casualties on the Hamas terrorists, which we're achieving day by day, hour by hour. We will complete the task. Victory.
KRISTEN WELKER:
Do you think it will take months? Will it take years? What should people be expecting?
BENJAMIN NETANYAHU:
I don't think it's going to take the time that it took the United States and the International Coalition to defeat ISIS or to defeat Al Qaeda. It took you many years. I don't think it's going to be many years. But I've set targets and not a deadline. And we're proceeding as quickly as we can, but also as carefully as we can. Because we want to minimize civilian casualties, and we want to minimize casualties on our side, while maximizing the casualties of the Hamas terrorists. And we're actually achieving both. I would say the ground offensive that we began is actually reducing the amount of civilian casualties because the population, the civilian population in Gaza is heeding our call to vacate the territories, the zone of fighting, get out of harm's way, even though Hamas is trying to keep them in harm's way. We're succeeding in that. So the level of civilian casualties is coming down, importantly, and our military successes are coming up. That's important as well.
KRISTEN WELKER:
Let's talk about what's happening at Al-Shifa Hospital. There are reports that there's been a loss of power, which has caused the death of patients and even some infants. And I know that Israel has said Hamas is headquartered there. Even if that is the case, does that justify jeopardizing the lives of sick people and babies, Mr. Prime Minister?
BENJAMIN NETANYAHU:
On the contrary, we offered, actually, last night to give them enough fuel to operate the hospital, operate the incubators and so on, because we have obviously no battle with patients or with civilians at all. And I think every civilian death, every dead baby is a tragedy. But that tragedy should be placed squarely at the responsibility of Hamas that is keeping its military installations inside hospitals, its command posts inside hospitals, inside schools, inside UNRWA, UN facilities, and so on. So we obviously don't want to give them immunity, but at the same time, we're sensitive to this issue. So we offered this help. They refused it. I've offered something else. I've said let's build field hospitals. I asked the Emirates. I asked the French president to send a floating hospital ship. We've asked other countries too, the UNRWA and so on, "Build field hospitals. Let's move the patients out of these Hamas command posts in the hospitals to these safe places." So far they've moved a few patients. Not enough. I hope more will move. We're trying to deal with this as carefully as we can while not giving sanctuary to Hamas.
KRISTEN WELKER:
Let's talk about the hostages. There are reports that there is a possible deal that would involve getting out women and children and the elderly. How close are you to reaching a deal to get more of the hostages out?
BENJAMIN NETANYAHU:
Well, Kristen, I can say that we weren't close at all until we started the ground operation. In fact, we heard that there's an impending deal of this kind or that kind and then we learned that it was all "hoka." It was nothing. But the minute we started the ground operation, things began to change.
KRISTEN WELKER:
So is there a potential deal?
BENJAMIN NETANYAHU:
And the pressure –
KRISTEN WELKER:
Mr. Prime Minister, is there a potential deal?
BENJAMIN NETANYAHU:
There could be, but I think the less I say about it the more I'll increase the chances that it materializes. And it's a result of pressure, military pressure, the extraordinary work that the IDF is doing. Putting pressure on the Hamas leadership. That's the one thing that might create a deal and if a deal is available, well, we'll talk about it when it's there. We'll announce it if it's achieved.
KRISTEN WELKER:
Do you know where all of the hostages are being held right now, Mr. Prime Minister?
BENJAMIN NETANYAHU:
We know a great deal. But I won't go beyond that.
KRISTEN WELKER:
Okay. There are a lot of mixed messages, as you know, coming out about what has been agreed to as it relates to humanitarian pauses. Can you be very clear for our audience, what has Israel agreed to in terms of daily humanitarian pauses? Have you agreed to four-hour daily pauses?
BENJAMIN NETANYAHU:
Yeah, let me be clear on what we agreed on and what we don't agree on. What we don't agree on is give a ceasefire to Hamas, with the exception of one intended for the release of our hostages. We're going to continue this to the end. We have to have victory. There's no substitute for victory, and we'll destroy Hamas, again, for our sake and for the sake of peace in the future. But in addition to that, we're fighting a war in which we are trying, doing our best in a way that very few armies have done, to give a safe corridor for civilians to get out of harm's way. As we're doing that, Hamas is firing on the safe corridors that we're giving to the Palestinian civilians. So against all these obstacles, we're still calling on civilians to leave. And for that, we create pauses – that is, a four-hour pause, three-hour pause and this in a particular area while the fighting proceeds elsewhere, to let the civilians out of harm's way. That's what we've been doing. We've been doing it through the cooperation with President Biden and the administration. And I think it's the right thing to do. We've created a humanitarian safe zone in southwest Gaza below the fighting area, south of the fighting area. We've pushed in humanitarian aid to help those civilians. And I think it's a combination of the two things: fight Hamas, don't give them safe haven, but allow those Palestinian civilian populations to reach a safe zone.

Meet the Press - November 12, 2023 (nbcnews.com)

In the end it was about who will run Gaza after the war:


BENJAMIN NETANYAHU:
I think that the only force right now that can guarantee that Hamas, that terrorism does not reappear and take over Gaza again is the Israeli military. So overall military responsibility will have to be in Israel. As far as the civilian management of Gaza, we need to see the following two things: Gaza has to be demilitarized and Gaza has to be de-radicalized. And I think so far we haven't seen any Palestinian force, including the Palestinian Authority, that is able to do it. They teach their children to hate Israel. They're not fighting terrorists. They're paying for slaying. That is, the more terrorists – the more Palestinian terrorists murder Jews, the more they get paid. And to this day, 36 days after the worst savagery perpetrated on the Jewish people since the Holocaust, the Palestinian Authority president has yet – refuses to condemn the savagery. So we need a different authority. We need a different administration.
KRISTEN WELKER:
Who would that be?
BENJAMIN NETANYAHU:
There has to be Israeli – a military envelope.
KRISTEN WELKER:
Who would that be?
BENJAMIN NETANYAHU:
I think it's too early to say.
KRISTEN WELKER:
Okay.
BENJAMIN NETANYAHU:
Kristen, I think it's too early to say, but I can say one thing. The first task we have to achieve is defeat Hamas. The first task the Allies had to achieve before they could reconstruct Germany was to defeat the Nazis. These, as the German chancellor said, are the new Nazis. We'll defeat them. And then we'll work to have a demilitarized and a de-radicalized Gaza, which will give hope to these people. They're living under 16 years of horrendous tyrannical rule of Hamas. We'll liberate them and we'll liberate ourselves from this horror, this scourge of barbarism that plagues not only us. It's not only our war. Kristen, it's your war, too. It's the war of civilization against barbarism. We have to win it, and we will.

Meet the Press - November 12, 2023 (nbcnews.com)


Then came the guest that has been presiding over the GNC over three horrendous election cycles: Ronna McDaniel. Cutting to the chafe, here was the key question:


KRISTEN WELKER:
All right. Well, let's talk about one of the core issues, which we talked about with the candidates earlier this week: the issue of abortion. I want to put the same question to you that we asked them, which is: Given the losses that you saw on Tuesday, given the losses that we saw in the midterms, what is the path forward for Republicans on the issue of abortion, both in terms of messaging and policy?


RONNA McDANIEL:
You know, Kristen, I'm very passionate about this. I'm a suburban woman. I saw this in 2022 as Chair of the RNC. I actually put a memo out letting our candidates know this is a big issue. I think I probably took it more seriously than some others because I have suburban mom friends. This is my community. Listen, we have to talk compassionately. We can't attack women. We also have to define ourselves before the Democrats define us. And this is my number one message: if you're digging yourself out of a hole, you're going to lose. But if you go on TV and you say to the American people, "Listen, we all are passionate about this issue. And it's confusing right now. But in a time of consensus, can't we agree on reasonable limitations at 15 weeks when a baby feels pain?" And I think when you do that, will Democrats join me here – Democrats are still extreme on this issue. We win voters. But you have to define yourself first.

Meet the Press - November 12, 2023 (nbcnews.com)


McDaniel is late with telling Republican candidates to frame the argument about "reasonable limitations."  That ship sailed back in 2022 when democrats framed the argument by claiming Republicans wanted all out bans vs abortion rights. It was a big lie but they invested a ton of money into it and they sold it. It no longer what Republican candidates say. I'm certain the democrats will use the same playbook in 2024.

The Pro-Life movement should now be left to religious organizations and Pro-Life advocates. The GOP must drop it. It was a noble crusade but as Donald Trump said, it is now up to the people. The debate is over.


In other news 


Five U.S. special operations troops were killed on Friday when their helicopter crashed into the Mediterranean Sea during a training mission, U.S. officials said on Sunday.
U.S. European Command said search and rescue operations were launched immediately following the crash, and an investigation into its cause is under way. The troops aboard the helicopter were U.S. Army special operations personnel, according to two U.S. officials speaking on the condition of anonymity.