The Panama Canal is so clogged up that a shipping company paid $4 million to jump the line:
Category: News & Politics
By:
kavika
•
3 weeks ago
•
6 comments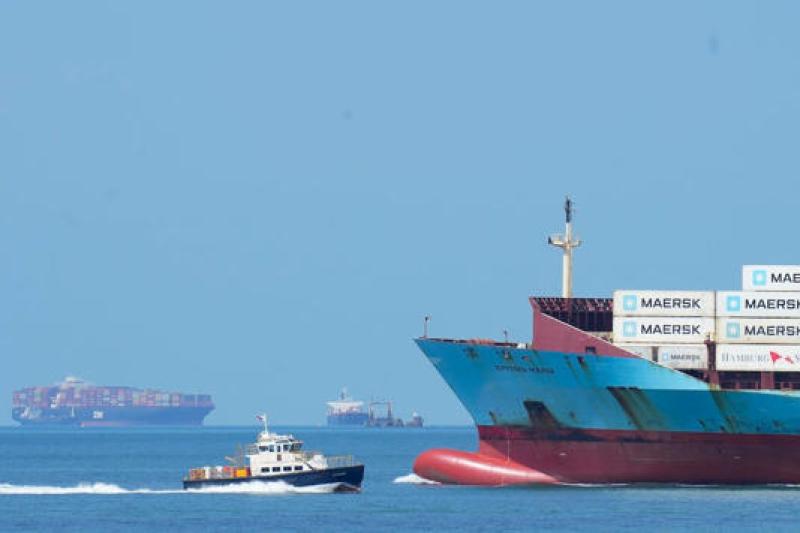 Shipping companies are bidding ever-higher amounts to get through the Panama Canal faster. 
A Japanese company paid a record $4 million on top of normal fees, Bloomberg reported.
The unprecedented bid reflects the enormous strain on the canal during a period of drought.
A shipping company paid a record $3.975 million to jump the line at the Panama Canal as the crucial waterway struggles through an ongoing drought,Bloomberg reported.
Documents seen by the outlet show that Japan's Eneos Group made what amounts to the world's largest-ever bid in an auction to expedite passage through the canal.
The company will also still pay the regular passage fee, which is in the hundreds of thousands.
Oystein Kalleklev, CEO of Flex LNG, said that such rates are "pricing out a lot of ships," the outlet reported.
As of August, more than 200 vessels were clustered at either end of the canal,The Wall Street Journal reported.
The canal operates using freshwaterrather than seawater, meaning that its complex system of locks is particularly affected by a lack of rainfall.
The Panama Canal Company is blaming a severe instance of the El Niño climate pattern,CNBC reported.
"This will be the worst El Niño recorded in recent history," company administrator Ricaurte Vásquez Morales said, per the outlet.
This has seen bids for quicker access climb rapidly.
An August bid by A.P. Moller-Maersk reached $900,000, on top of the ordinary toll of $400,000,the Journal reported at the time.
And in September, one companypaid $2.4 millionto skip the line.
The delay is expected to last well into the future.
The canal has repeatedly reduced its capacity — normally about 36 daily transits — and plans to reduce them on an ever-decreasing scale through February 2024, when it plans to allow just 18 through per day. As of Friday, the canal was letting 25 vessels through a day,according to Reuters.
About 40% of US container traffic passes through the Panama Canal, and the situation is likely to place a squeeze on holiday prices and the availability of goods,as Insider's Rebecca Cohen previously reported