Category: Op/Ed
By:
vic-eldred
•
one month ago
•
111 comments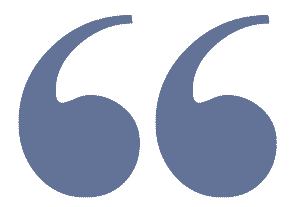 For more than a week, an Israeli ground invasion of Gaza has seemed as if it might begin any day. Troops and tanks have crowded the border. Israel has ordered Gazans to evacuate south. The military has showered missiles on Hamas bunkers to weaken the group. But no ground invasion has begun. Why the apparent delay? One part of the answer is that Israel's allies, led by President Biden, have asked for a pause, as our colleagues reported yesterday. Biden spent much of yesterday on calls with...
Link to quote: A Delayed Invasion - The New York Times (nytimes.com)

It is official now, the very thing many people suspected: the Israeli delayed invasion was caused by pressure from the great progressive proxy, Joe Biden.

"The [administration] pressed Israeli leadership to delay because of progress on the hostage front," and the need to get trucks of aid into Gaza, one person familiar with the discussions said.

US seeks delay of Israeli ground incursion for more time for hostage talks | CNN Politics



That is why Blinken and Biden went to Israel. The obvious ploy by Hamas of taking hostages worked perfectly. Terrorists learned how Israel deals with hostage takers during the famous raid on Entebbe in 1977, but they also know how Joe Biden gives away the store to get them back. They knew that the US under Biden would put pressure on Israel. Israel is up against a terrorist entity funded & backed by Iran, which wants to kill every Jew in Israel. It is a bit disgusting to have an American president go to Israel and say a lot of nice things in front of the camera, but then tell the Israeli Prime Minister in private to delay an invasion while the US negotiates for hostages and tries to deliver aid to the Palestinians.

The Biden middle east policy is the same as Obama's. That means encouraging Israel to deal with the Palestinians and making nice with Iran. Biden has lifted sanctions on Iran and recently tried to enrich Iran with $6 billion "for hostages."  Eventually, Israel and the US will have to deal with Iran. It clearly won't be with this president, but that day will come. When Iran is defeated, we must do what we did with Nazi Germany. We need to find all the bad guys and put them on trial and we must change Iran's borders so that it cannot be a threat again. I assume that means we need to wait for a Republican President.