For something a little different – Have you seen Army barracks lately?
Category: Other
By:
dig
•
one month ago
•
30 comments
So, I stumbled across this video on YouTube recently.
I imagine veterans here will remember open bay barracks, or the German ones with two-man rooms but common latrines for everyone, or maybe even the slightly newer types with a couple of two-man rooms sharing a bathroom between them, but this is relatively new – private bedrooms for everyone, and kitchens!
For anyone who might not know, barracks are generally only for the lower enlisted – the young, mostly single soldiers who tend to make up somewhere between half and three quarters of a typical unit. Maybe a few single NCOs, too. Higher ranks and people with families live in actual houses or apartments elsewhere.
I'm pretty sure that the video was made in the recent expansion of Ft. Bliss for 1AD, part of which looks like this on the outside...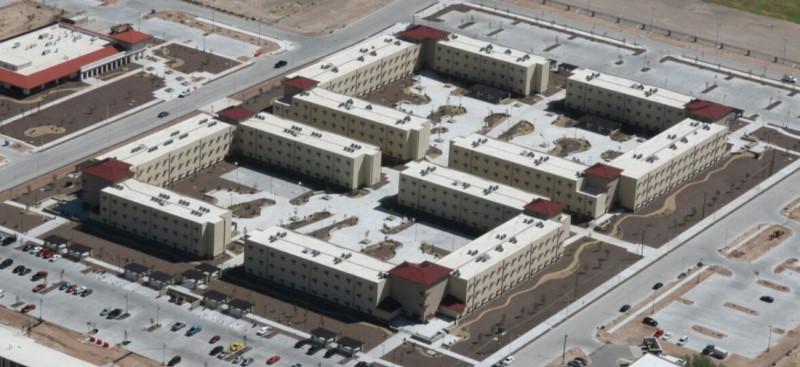 I took an overview from the video and drew up a floor plan to get a better idea of the layout. I can't be sure of the dimensions just from eyeballing it, but it's definitely something like this (my own creation)...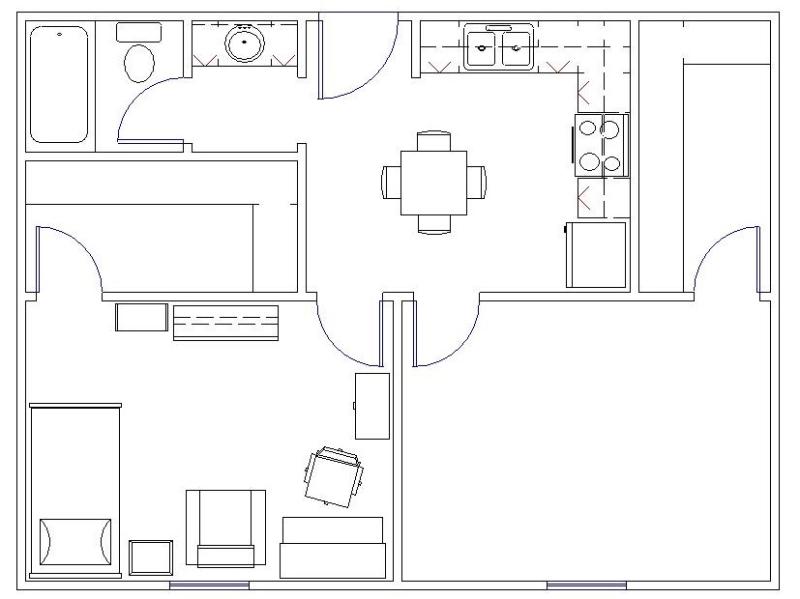 And this is the Army, not the Air Force!
That should help with retention, don't you think? Especially the private bedroom part. That's a much better quality of life than what used to be the norm.
It got me thinking, if they're willing to build barracks like this, then why not just go that one little step further and get rid of the suite idea altogether? Why not just go with full-blown, single occupancy studio apartment-type rooms? 
I drew up a possible layout...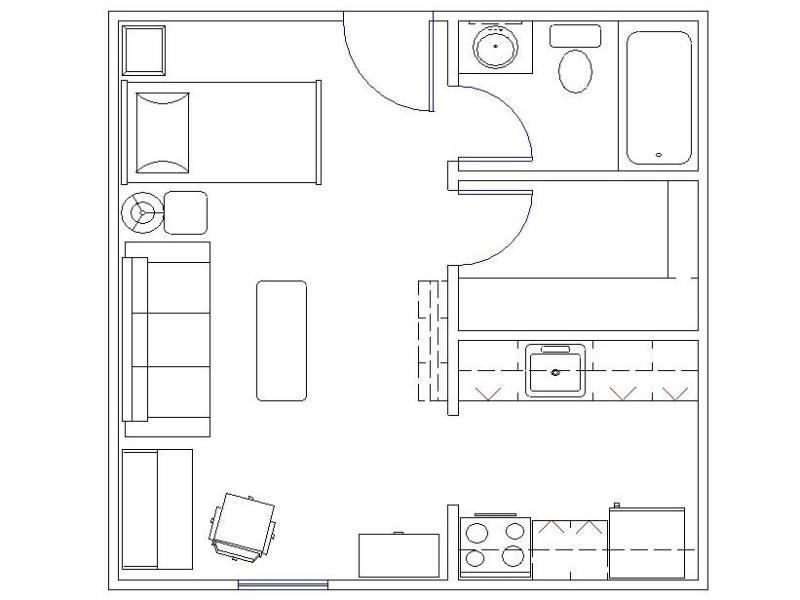 As far as I know, they aren't building barracks like that yet, but two of these wouldn't take up much more space than the two-man suites, or be much more expensive to build. I wouldn't be surprised if barracks end up going this way in the not-too-distant future.
Anyway, thought I'd share something veterans might find interesting.