A Political Prosecution in Prime Time
Category: Op/Ed
By:
vic-eldred
•
one month ago
•
315 comments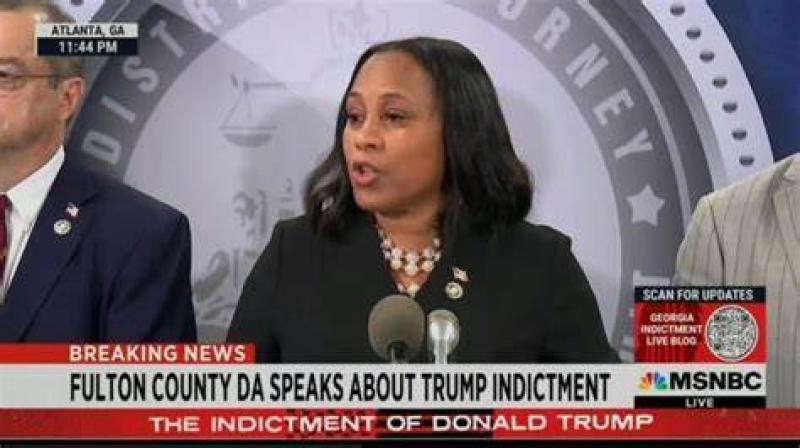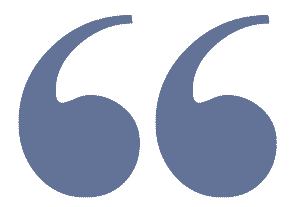 "It's just the next chapter in a book of lies with the purpose of framing President Donald Trump and anyone willing to take on the ruling regime. They lied about Russian collusion, they lied about Joe Biden's foreign bribery scheme, and they lied about Hunter Biden's laptop hard drive proving 30 years of criminal activity. The real criminals here are the people who have brought this case forward both directly and indirectly."
Link to Quote: Live updates: Trump, 18 others charged in sweeping indictment in Georgia election probe - ABC News (go.com)



Last night the nation was treated to another bit of theatre from those who are part of the political prosecution of Donald Trump. Last night a Fulton County grand jury indicted former President Trump and 18 others on charges related to efforts to overturn the results of the 2020 presidential election in Georgia. The indictment could have been more easily have been handed down today, but that would have lacked all the drama we had last night as the Fulton Court House was kept open late and the nation was kept on the edge of its seat.

It was an incident that happened earlier in the day which captured the attention of the more attentive observers:

"On Monday afternoon, the Fulton County Court's website posted a document listing the same charges included in the indictment released late Monday night. Reuters first reported on the document, before the Fulton County Court quickly removed it from the website."

Indictments returned in Trump-Georgia case | Live Updates from Fox News Digital

Later a Fulton County Clerk declared it to be fake and that people should look for the Fulton County Court letterhead. However when the indictment finally was released late into the night, because the grand jury supposedly rendered its verdict at around 8:00 PM the two documents appeared to be identical. How can that be? It seems every one of these prosecutions turns up another piece of questionable actions on the part of the prosecution.



The prosecution in this case is Fulton County District Attorney Fani Willis and she responded to questions about the odd circumstance with:

"No, I can't tell you anything about what you refer to," Willis said. "What I can tell you is that we had a grand jury here in Fulton County. They deliberated till almost 8:00, if not right after 8:00, an indictment was returned. It was true billed. And you now have an indictment." 

Indictments returned in Trump-Georgia case | Live Updates from Fox News Digital





Willis delivered her presentation at around 11:30 PM EST last night before the entire nation.
"Former President Donald Trump was indicted for the fourth time, this time in Georgia, on Monday night along with 18 others who authorities say were involved in illegal efforts to overturn the 2020 presidential election in the state.
In addition to Trump, who is facing 13 counts in the latest indictment, the  18 other people charged  for alleged attempts to overturn the 2020 presidential election results in Georgia are:
Former Trump attorney Rudy Giuliani, lawyers John Eastman, Ray Smith III and Robert Cheeley, former Trump chief of staff Mark Meadows, former Trump campaign attorney Kenneth Chesebro, former Justice Department official Jeffrey Clark, former members of Trump legal team Jenna Ellis and Sidney Powell, ex-Trump staffer Michael Roman, former chairman of the Georgia Republican Party David Shafer, Georgia state. Sen. Shawn Still, Illinois police chaplain Stephen Lee, Black Voices for Trump executive director Harrison Floyd, Publicist Trevian Kutti, former Coffee County Republican Party in Georgia chairwoman Cathy Latham, 2020 Fulton County Republican poll watcher Scott Hall and former Coffee County, Georgia, election supervisor Misty Hampton."

Indictments returned in Trump-Georgia case | Live Updates from Fox News Digital


The Trump hating Willis cut her teeth using the RICO statute, so it is something she feels comfortable with. Her 98-page indictment contains 41 counts, 13 of which Trump faces, and alleges that Trump made 13 false statements in his effort to overturn the election results. For those who want to read the indictment, it can be found here:

Read the full Georgia indictment against Trump and 18 allies | PBS NewsHour






Harvard Law Professor Alan Dershowitz



"Harvard professor Alan Dershowitz, speaking to Fox News Digital, criticized the pending indictment, calling Trump's actions  "very similar" to that of Al Gore's legal strategy in the Bush v. Gore case that decided the 2000 presidential election. 
"We challenged the election, and we did much of the things that are being done today and people praised us. I wrote a bestselling book called 'Supreme Injustice. Now they're making it a crime," Dershowitz said."

Dershowitz slams GA indictment, says Trump used same tactics as Al Gore in 2000: not a 'crime' (msn.com)


Harvard Law Alan Dershowitz noted that the use of the RICO Act was one of the quickest/easiest ways to gain an indictment yet was also one of the most vulnerable to being overturned on appeal. Usually, such cases take a few years to adjudicate, thus Fat Fani Willis wanted to get the indictment out there last night. Right now, she is enjoying her minute of fame in the eyes of the radical left. However, these ideological prosecutors have done irreputable damage to our legal system. They have bastardized American law and anyone who is not a radical leftist can see it.

I can't help believing that there are independents out there who had no intention of ever voting for Donald Trump, now saying to themselves "hey, wait a minute...why are they coming after this guy this way?"