Mississippi ex-officers plead guilty to state charges in torture of Black men
Category: News & Politics
By:
kavika
•
one month ago
•
29 comments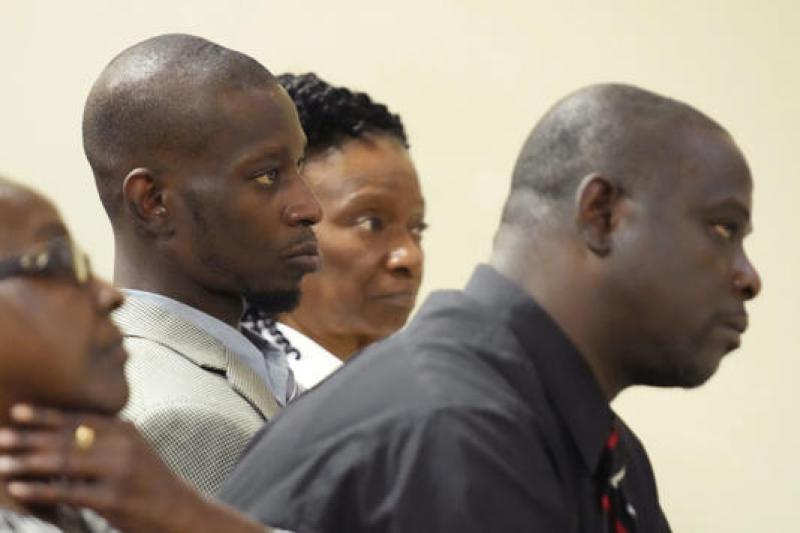 Six White former Mississippi law enforcement officers pleaded guilty to state charges Monday for physically and verbally abusing two Black men in a blatantly racist attack in January that included a 90-minute torture session, in a case that has sparked outrage over police brutality against Black men.
The officers, who branded themselves "the Goon Squad," threw eggs at Michael Jenkins and Eddie Parker, held them down while pouring milk and alcohol over their faces, and assaulted one of them with a sword, prosecutors said. One officer carried out a "mock execution" by inserting a gun into the mouth of one man, according to the indictment. When the firearm discharged, it broke his jaw.
On Monday, the six men pleaded guilty to state charges of obstruction of justice and conspiracy to hinder prosecution and agreed to sentences recommended by state prosecutors that range from five to 15 years, according to   Mississippi Today .
Related video :   Six Former Mississippi Officers Plead Guilty in Torture Case   (Dailymotion)
COMPLETE ARTICLE AT THIS LINK: https://www.msn.com/en-us/news/us/mississippi-ex-officers-plead-guilty-to-state-charges-in-torture-of-black-men/ar-AA1fgXLv?ocid=hpmsn&cvid=d6dba9b61775461f8951e61993eecd65&ei=14