House Democrats Blast James Comer for Hiding "Key Evidence" in Biden Probe | The New Republic
Category: News & Politics
Via:
jbb
•
2 months ago
•
115 comments
By:
Tori Otten (The New Republic)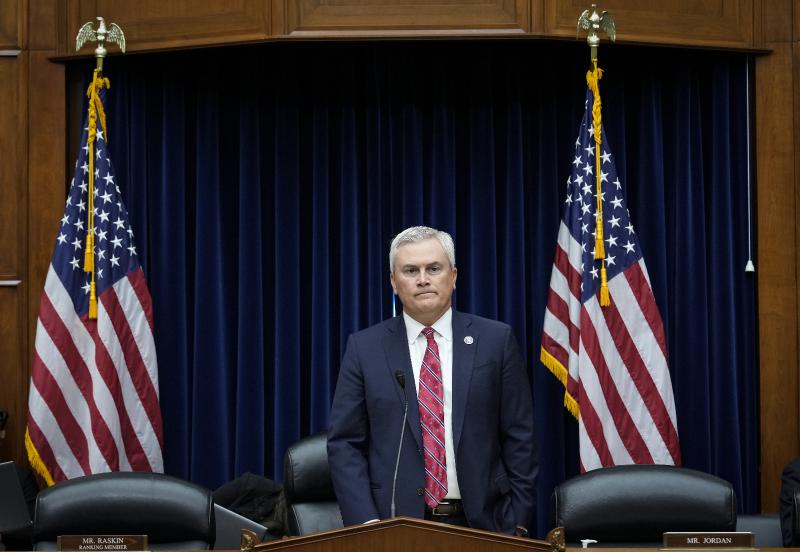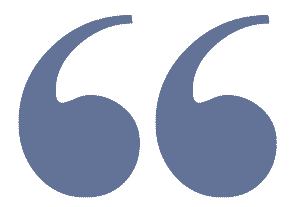 Democrats say James Comer is refusing to publish a transcript that would disprove many of Republicans' claims.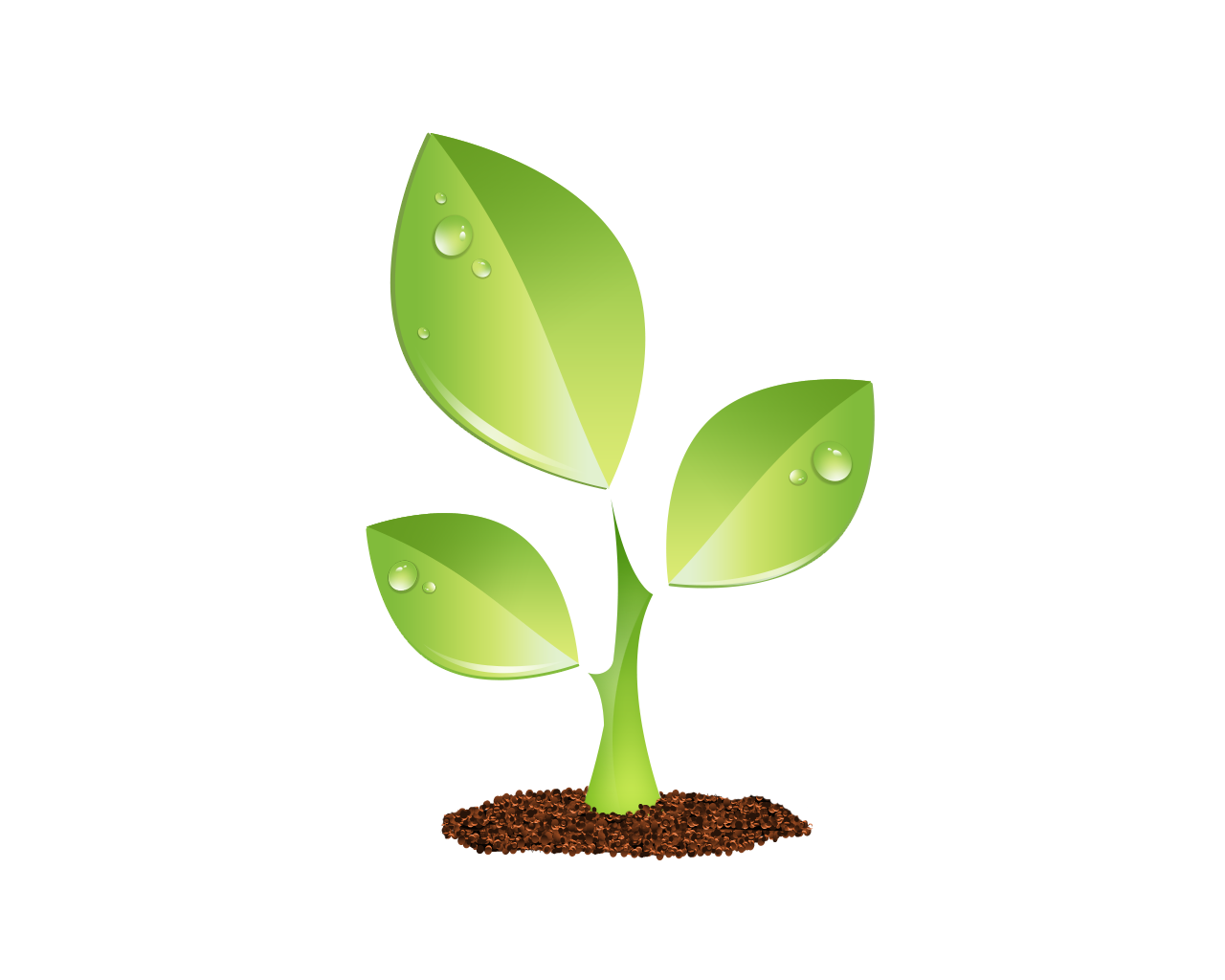 S E E D E D C O N T E N T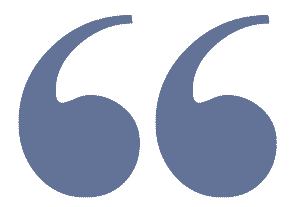 Democrats say James Comer is refusing to publish a transcript that would disprove many of Republicans' claims.
House Democrats are accusing Oversight Chair James Comer of "concealing key evidence" that disproves Republicans' claims in their investigation into the Biden family.
Jamie Raskin, the ranking Oversight member, sent Comer a letter on Friday demanding he release the complete transcript of a committee interview last week with a former FBI supervisory special agent. The Oversight Committee had released five "key takeaways" from the interview, but not the transcript of what was actually said.
"This failure to release a transcript is the latest in your troubling pattern of concealing key evidence in order to advance a false and distorted narrative about your 'investigation of Joe Biden' that has not only failed to develop any evidence of wrongdoing by President Biden but has, in fact, uncovered substantial evidence to the contrary," Raskin charged in his letter, which was obtained by The New Republic.
"Your conduct flies in the face of the Committee's traditional commitment to transparency and underscores the illegitimacy of an investigation that you have described as your 'top priority' and that has recently devolved into a voyeuristic obsession with salacious aspects of Hunter Biden's life."
House Republicans, led by Comer, have for months accused the Biden family of corruption but have been unable to provide any actual evidence linking President Joe Biden or his son Hunter to any wrongdoing. They recently seized on Hunter Biden's taxes, insisting that he committed fraud.
The Oversight Committee heard testimony last week from two IRS agents who say the Department of Justice dragged its feet on investigating the younger Biden for tax fraud. The hearing produced zero actual evidence, so instead, Marjorie Taylor Greene held up poster-size prints of Biden's nude photos, which she says were taken off of his laptop. (This would be the "voyeuristic obsession" Raskin mentioned.)
In his letter, Raskin accused Comer of refusing to release the FBI agent's transcript because it "discredited" the IRS whistleblowers' claims. Raskin said the testimony would instead show the investigation into Hunter Biden's taxes followed procedure and was free of political motivations.
This is not the first time that Raskin has urged Comer to be more transparent about his Biden investigation. Raskin sent Comer a letter in April calling on him to share information with committee Democrats.
Since then, Raskin said in Friday's message, Comer has refused to give his colleagues a copy of Hunter Biden's laptop hard drive, despite continuously citing information from it in media appearances.
Comer has also pushed a years-old, widely debunked conspiracy theory originally started by Rudy Giuliani, and he has publicly discussed confidential but unverified information, including anonymous whistleblower claims and the contents of bank suspicious activity reports, or SARs. Earlier this month, Comer accused the president of laundering money through his granddaughter's account, insisting he had a SAR to prove it.
"Your decision to publicize details of a confidential SAR and speculate about President Biden's grandchild, who was a minor for much of the time period covered by the SAR, suggests that the aim of your investigation is simply to smear President Biden and his family," Raskin said in his letter.
Comer has let his true intentions slip before. He and his fellow Republicans continue to insist Biden is guilty of corruption, despite repeatedly admitting that they have no evidence, they don't know if their information is legitimate, and they don't even really care if the accusations are accurate.
Editor's PickCould James Comer Possibly Get More Embarrassing? (Um, Yes.) Most Recent PostTori Otten/July 28, 2023/2:29 p.m. ET
"The Boss" Wants the Footage Deleted: The Damning New Evidence Against Trump
Trump allegedly tried to destroy the evidence in a cover-up attempt.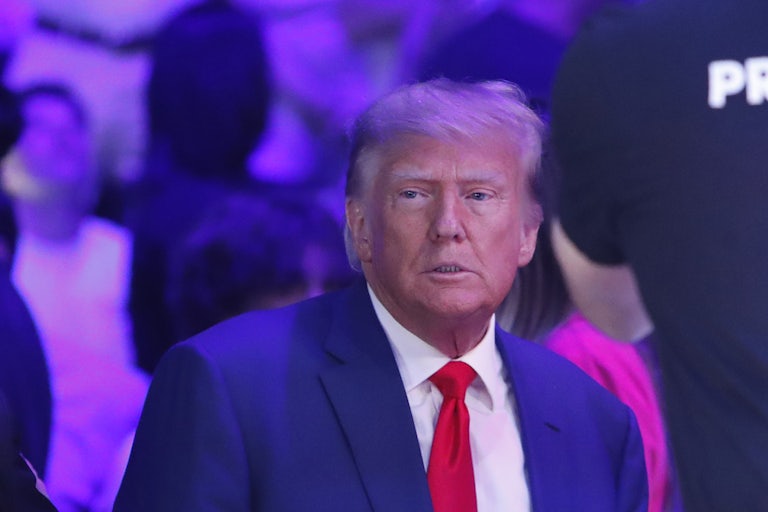 Steve Marcus/Getty ImagesDonald Trump
Special counsel Jack Smith surprised everyone by issuing new charges against Donald Trump—in the classified documents case (we're still waiting on charges for trying to overthrow the 2020 election). And evidence for the new allegations is pretty overwhelming.
Smith filed a superseding indictment Thursday night, and Trump now faces 41 criminal counts for willful retention of national defense information, making false statements, and conspiracy to obstruct justice, among other things. Smith also added another defendant to the case, a Mar-a-Lago employee named Carlos De Oliveira. This brings the total number of defendants to three, including Trump's body man Walt Nauta.
In general, the new charges paint the picture of a cover-up, as Trump allegedly sought to destroy evidence. He, Nauta, and De Oliveira have all been newly charged with altering, destroying, mutilating, or concealing an object, as well as corruptly altering, destroying, mutilating, or concealing an object. De Oliveira has also been charged with making false statements.
De Oliveira is accused of helping Nauta move boxes of documents out of a Mar-a-Lago storage room (Nauta says he did not know what was in the boxes at the time). De Oliveira also allegedly asked an I.T. employee about deleting security footage off of a server. When the tech employee said they didn't know if doing so was authorized, De Oliveira said that "the boss" wanted it.
The indictment does not explicitly say that De Oliveira was referring to Trump when he mentioned "the boss" (although it's also unclear who else De Oliveira's boss could be). But the indictment does list multiple conversations Trump had with Nauta and De Oliveira, seemingly to prove how hands-on the former president was regarding plans to delete security footage.
De Oliveira is also apparently the employee who drained the Mar-a-Lago pool last October into a room full of computer services used to store surveillance footage from around the property. Prosecutors were told that, fortunately, none of the equipment was damaged.
Two of the new charges against Trump also include an additional count of willful retention, as well as a brand new charge of "presentation concerning military activity in a foreign country." The new indictment accuses Trump of showing a document that supposedly details a potential plan to attack Iran to people with no security clearance. Trump allegedly waved the paper around during a meeting at his Bedminster club.
Smith's new indictment is so all-encompassing that one of Trump's former lawyers has a message for his old boss: Good luck.
"I think this original indictment was engineered to last a thousand years, and now this superseding indictment will last an antiquity," Ty Cobb, who represented Trump during special counsel Robert Mueller's investigation,told CNN. "This is such a tight case, the evidence is so overwhelming."
Cobb also said Trump had likely been advised by his lawyers "not to destroy, move [documents], or obstruct this grand jury subpoena in any way."
"So this is Trump going not just behind the back of the prosecutors; this is Trump going behind the back of his own lawyers and dealing with two people who are extremely loyal."
Editor's PickDonald Trump Is Running to Stay Out of Prison. Say It, Democrats! Most Recent PostAdrienne Mahsa Varkiani/July 27, 2023/9:35 p.m. ET
"Lazy Shits": Republican Congressman Curses Teenage Senate Pages
This is not the first time Representative Derrick Van Orden has threatened a bunch of teenagers.
Tom Williams/CQ-Roll Call, Inc/Getty ImagesRepresentative Derrick Van Orden
Wisconsin Representative Derrick Van Orden yelled at a group of teenage Senate pages early Thursday morning, calling them "lazy shits" and "jackasses."
Senate pages are typically high school teens sponsored by their home state's senator to help out in the chamber. When the Senate works late—as it was on Wednesday, as votes on the national defense bill stretched into Thursday—pages sometimes rest in the Capitol Rotunda. This week is their last in Congress before their session ends.
According to Punchbowl News, several pages were lying on the floor taking pictures of the building's dome when Van Orden spotted them. He immediately began cursing at them, calling them "lazy shits" and ordering them to "get the fuck up."
A Senate page wrote down a transcript of the interaction, which was later reported on in The Hill.
"Wake the fuck up you little shits.… What the fuck are you all doing? Get the fuck out of here. You are defiling the space you [pieces of shit]," Van Orden reportedly told the pages. "Who the fuck are you?"
After one of the kids clarified that they were Senate pages, Van Orden replied, "I don't give a fuck who you are, get out."
"You jackasses, get out," he repeated.
Van Orden, for his part, defended his behavior, arguing that the Capitol Rotunda was used as a field hospital during the Civil War for Union soldiers.
"I would think that I'd be terribly disrespectful to lay on the grave of a soldier that died fighting for freedom," Van Orden told the Milwaukee Journal Sentinel. "And I don't know anybody that disagrees."
Van Orden did not seem to recognize that a hospital and a cemetery are two different things—and the Capitol Rotunda is neither one of them.
The Wisconsin Republican seems to have a penchant for bullying teenagers. In 2021, the then-candidate threatened a 17-year-old staff member at a local library, demanding to know who set up the Pride Month display of books. Van Orden went on to check out every book from the display so that they would not be available to other patrons.
The teenage employee went home and told her parents she no longer felt safe at work.
Editor's Pick100 Degree Days, Wildfires … to Congressional Republicans, Nothing to See Here Most Recent PostTori Otten/July 27, 2023/9:05 p.m. ET
Half of Republicans Don't Think Trump Took Classified Docs. That's Terrifying.
Trump still controls the Republican Party—and they'll believe anything he says.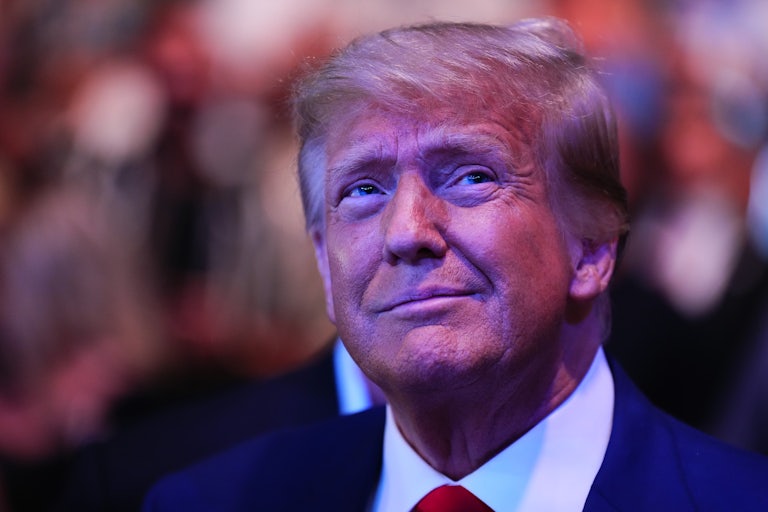 Chris Unger/Zuffa LLC/Getty ImagesDonald Trump
Half of Republicans don't actually think that Donald Trump had hidden classified documents at Mar-a-Lago, a poll released Thursday found, a troubling sign that the party is still deeply in his thrall.
Trump was charged in June with 37 criminal counts of willful retention of national defense information, making false statements, and conspiracy to obstruct justices, among other things. The indictment included multiple photos of the boxes of documents that Trump hoarded at his Florida resort. He kept them stored everywhere around the property, from the ballroom to the bathroom. And there's even a public recording of him admitting he kept the classified materials.
But despite the seemingly overwhelming evidence against him, only 49 percent of Republicans actually believe there were classified documents at Mar-a-Lago, according to a new Marquette Law School survey, while 50 percent don't believe there were documents there.
Those numbers are a fortunate shift from September, when only 40 percent of Republicans believed there were documents, and 60 percent did not.
Democrats, meanwhile, have never been in doubt. The survey found that 95 percent of left-leaning voters believe classified material was kept at Mar-a-Lago, compared to 91 percent in September.
Independents are not quite as convinced as Democrats, but far more believe the indictment than Republicans. Seventy-eight percent say classified documents were present at the resort, up from 66 percent in September.
Republicans' refusal to see the facts right in front of them is a clear sign of how much influence Trump still has over the party. He is leading the pack of Republican presidential candidates by a mile, and if anything, the multiple indictments against him have made him even more popular.
This is a chilling indication of what we can expect next November. If Trump wins the GOP presidential nomination, then he will still have a solid fan base on which to draw come Election Day.
And if he does return to the White House, good luck prosecuting him for anything.
Editor's PickThe False Hope That the Law Will Finally Catch Up to Trump Most Recent PostAdrienne Mahsa Varkiani/July 27, 2023/6:51 p.m. ET
This Senate Is the Second-Oldest in History
A recent incident with Mitch McConnell has cast a light on just how old this Congress is.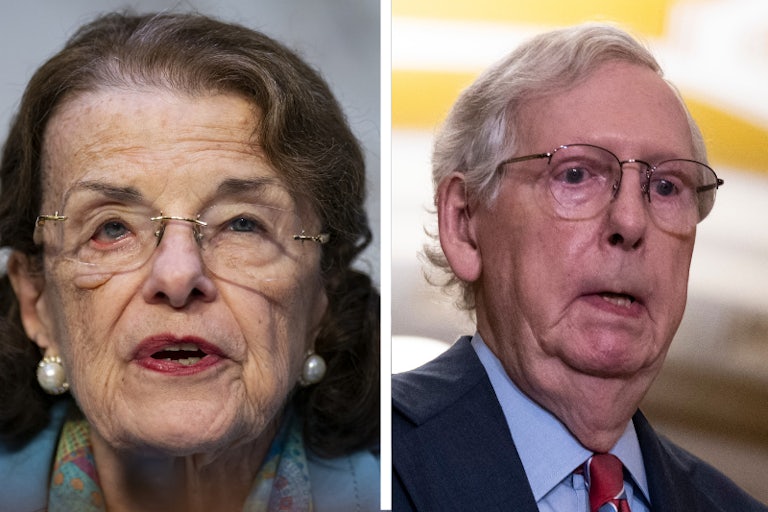 Al Drago/Bloomberg/Getty Images Drew Angerer/Getty Images Senators Dianne Feinstein and Mitch McConnell
Congress is even older than you think it is.
On Thursday, Senate Minority Leader Mitch McConnell seemed to shut down while giving a press conference at the Capitol. He froze, apparently unable to speak, as several of his colleagues asked him if he was alright. Eventually, he had to be escorted away.
While he seems to have recovered shortly thereafter—glaring at reporters who asked him whether he had chosen a successor yet—the incident has revived questions about his age and fitness to serve. After all, this isn't the 81-year-old lawmaker's first public health scare.
But zooming out, it also casts a light on just how old our Congress is getting.
According to an NBC News analysis, this Congress is the third-oldest since 1789, when the legislative branch as we know it today was first established. The Senate is the second-oldest in U.S. history.
And as the House keeps getting younger, the Senate keeps getting older.
A Pew analysis found that the median age of House lawmakers is 57.9 years, down from 58.9 in the last Congress. The Senate's median age, however, is 65.3 years, an uptick from 64.8 in the last session. These reverse trends have been continuing for years now.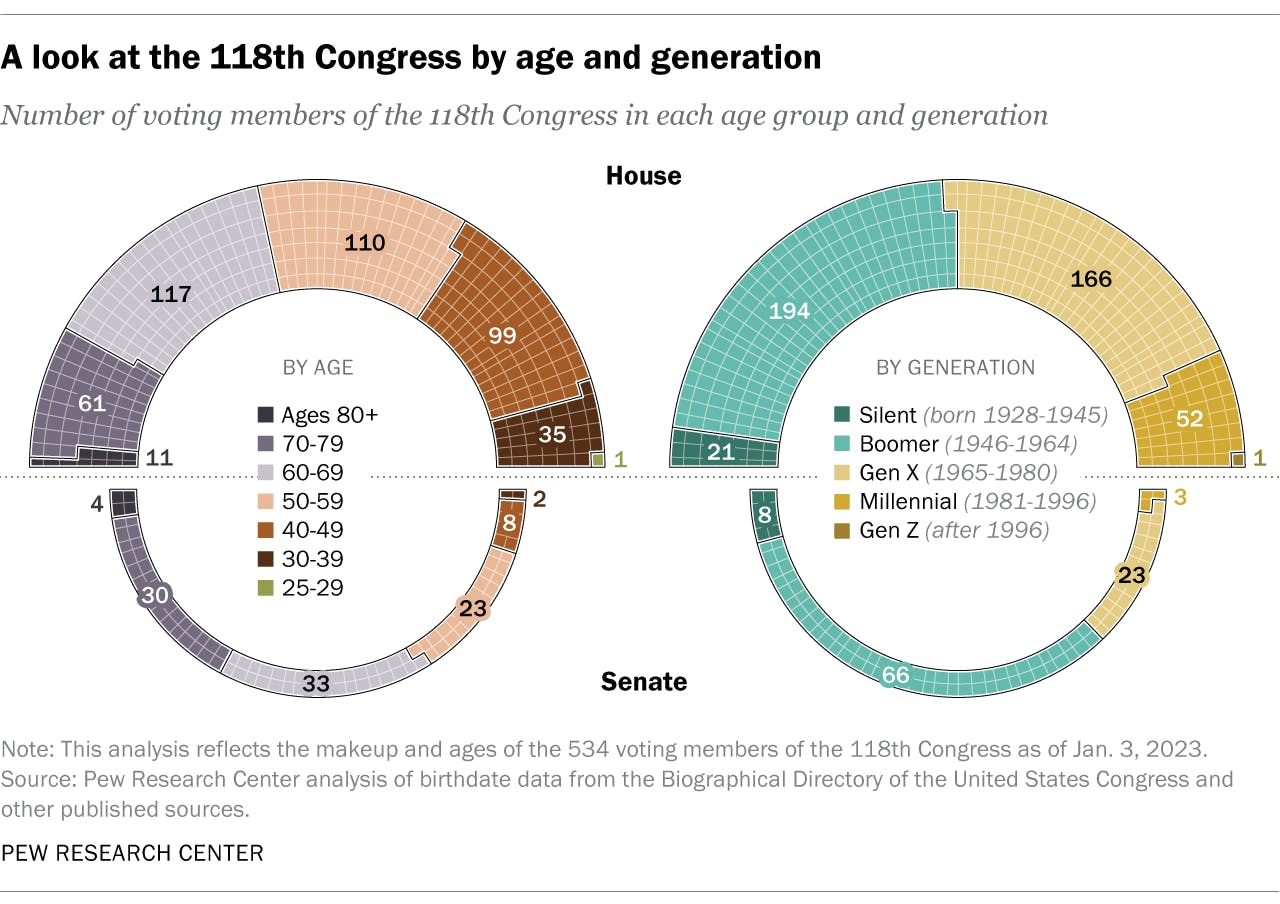 While age isn't everything, and we don't have the full details of what happened to McConnell, it's hard not to be concerned about this trend.
In March, McConnell tripped and suffered a concussion and cracked rib, leaving him out of session for nearly six weeks before he was finally able to return to Congress. His injury is a common one among older people, as an estimated 800,000 seniors per year are hospitalized for injuries from falling. After Thursday's incident in the press conference, reporters revealed that McConnell has fallen multiple times this year and has taken to using a wheelchair in airports to avoid future accidents. (McConnell, it should be noted, is a polio survivor and walks with a limp, but his recent history is troubling even his Republican colleagues.)
On the other side of the aisle, Senator Dianne Feinstein was missing from the chamber for nearly three months due to a particularly bad bout of the shingles. The illness led her to contract Ramsay Hunt syndrome, causing facial paralysis and vision and balance impairments, as well as encephalitis, an inflammation of the brain that can cause "lasting memory or language problems, sleep disorders, bouts of confusion, mood disorders, headaches and difficulties walking," according to The New York Times.
When she did finally return to Congress, Feinstein seemed completely unaware that she had been missing at all.
On Thursday morning, during a vote on the defense appropriations bill, she launched into a full speech instead of simply casting her vote.

Asked to vote on the defense appropriations bill, Sen. Dianne Feinstein (D-CA) begins giving a speech: "I would like to support a 'yes' vote on this. It provides …"
Sen. Patty Murray (D-WA): "Just say aye." pic.twitter.com/Gw2eZ9rEMv
— The Recount (@therecount) July 27, 2023
"Just say 'aye,'" Senator Patty Murray advised Feinstein, giving her a thumbs up.
"OK, just—?" she replied, looking confused. "Aye."
Editor's PickMitch McConnell, You're No Mike Mansfield Most Recent PostTori Otten/July 27, 2023/6:04 p.m. ET
Trump to Jack Smith: Indicting Me Will "Destroy Our Country"
Trump is expected to face his third indictment any minute now, and he is not handling it well.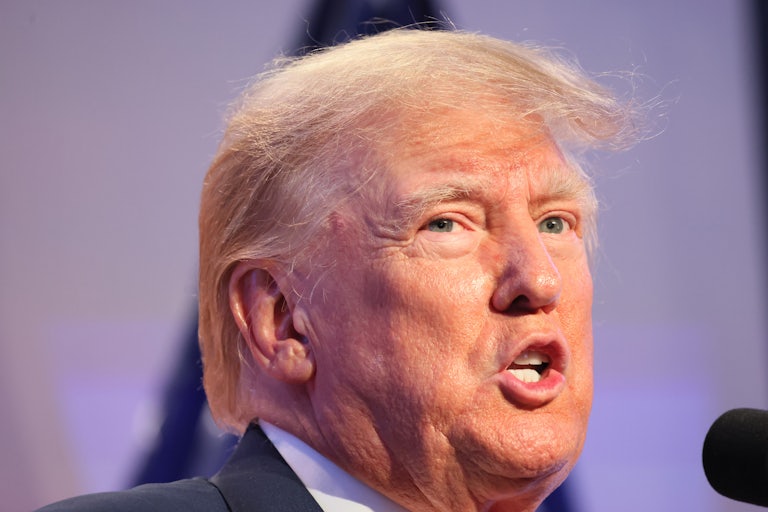 Michael M. Santiago/Getty Images
Donald Trump had a dangerous warning Thursday for special counsel Jack Smith, who is investigating him for his role in trying to overturn the 2020 election: Another indictment would "destroy" the United States.
Smith has already indicted the twice-impeached former president for mishandling classified documents. Trump's lawyers met with Smith's team earlier Thursday and were reportedly told to expect an indictment.
Trump has not been handling all of the indictment talk well (to put it mildly), and his post on Truth Social was no different.
"My attorneys had a productive meeting with the DOJ this morning, explaining in detail that I did nothing wrong, was advised by many lawyers, and that an Indictment of me would only further destroy our Country," he wrote.
"No indication of notice was given during the meeting—Do not trust the Fake News on anything!" he added, disputing reports that his legal team was warned an indictment was coming.
In addition to Smith's charges against him, Trump has been charged with 34 counts of business fraud in New York relating to hush-money payments made during the 2016 election, has been found liable for sexual abuse and defamation, and has been sued for defamation yet again. He could also be indicted in Georgia for his role in trying to overturn the 2020 election within the next few weeks.
Editor's PickPeople Aren't Facing Up to the Horrors a New Trump Term Would BringMost Recent PostTori Otten/July 27, 2023/5:19 p.m. ET
Blacks and Latinos Are Half of L.A. Population—but 80 Percent of Arrests
A new study sheds light on the disproportionate rate of arrests in the second-biggest city in America.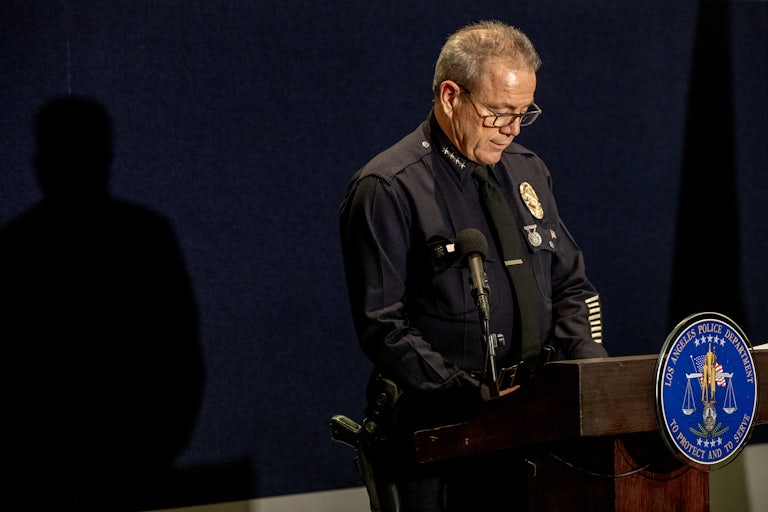 Gina Ferazzi/Los Angeles Times/Getty Images
Los Angeles city police arrest a Black or Latino person nearly eight out of every 10 times, despite the fact that those two communities only make up about half the city's population, a new study has found.
City Controller Kenneth Mejia's office released an analysis Wednesday night of the LAPD's nearly 300,000 arrests made from 2019 to 2022. Mejia was elected in November, and part of his campaign involved putting up billboards around Los Angeles blasting the city's massive police budget.
Black and brown people make up an average of 78.26 percent of all arrests for the years analyzed—but they make up only 56 percent of the city's population, according to 2020 census data.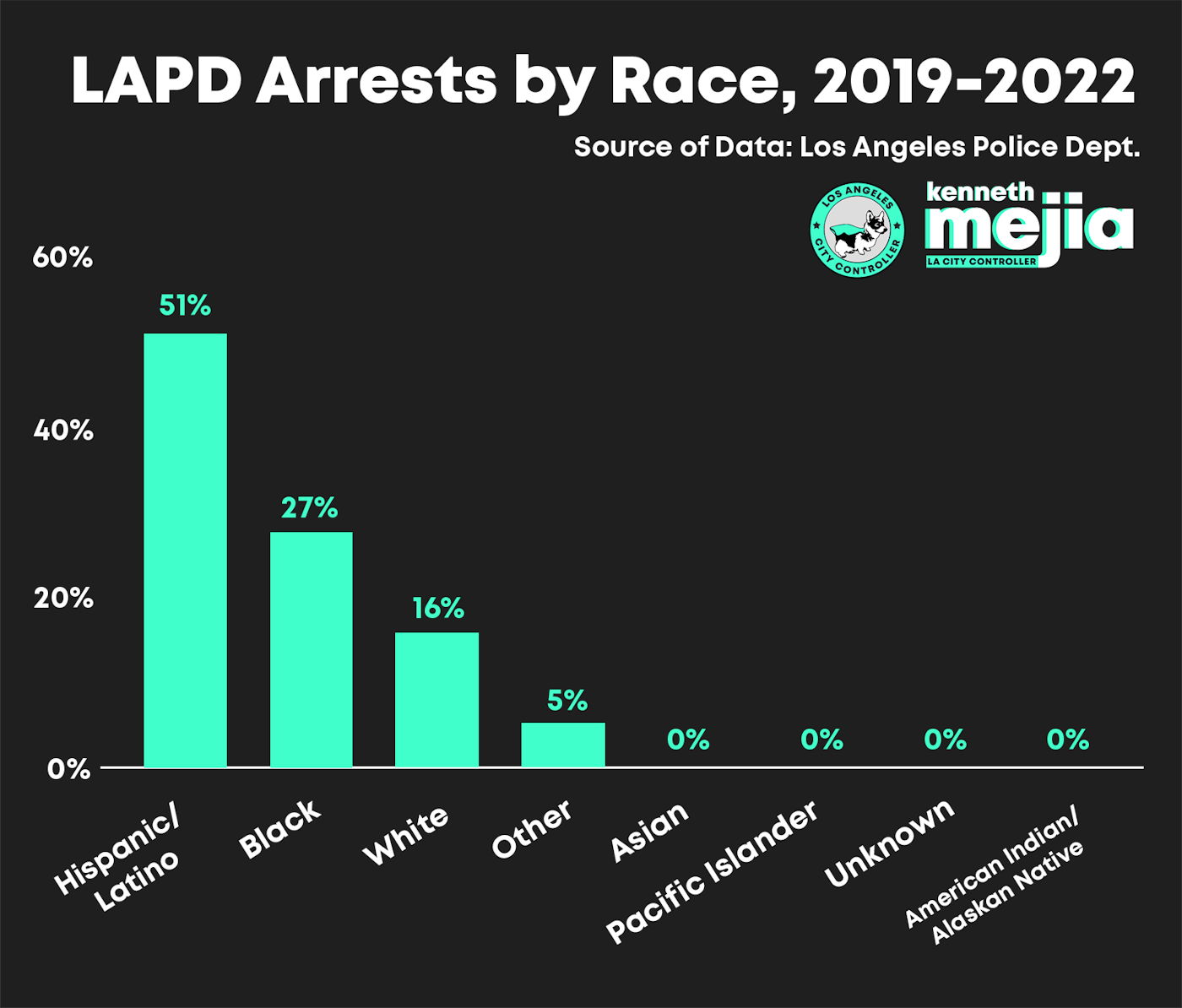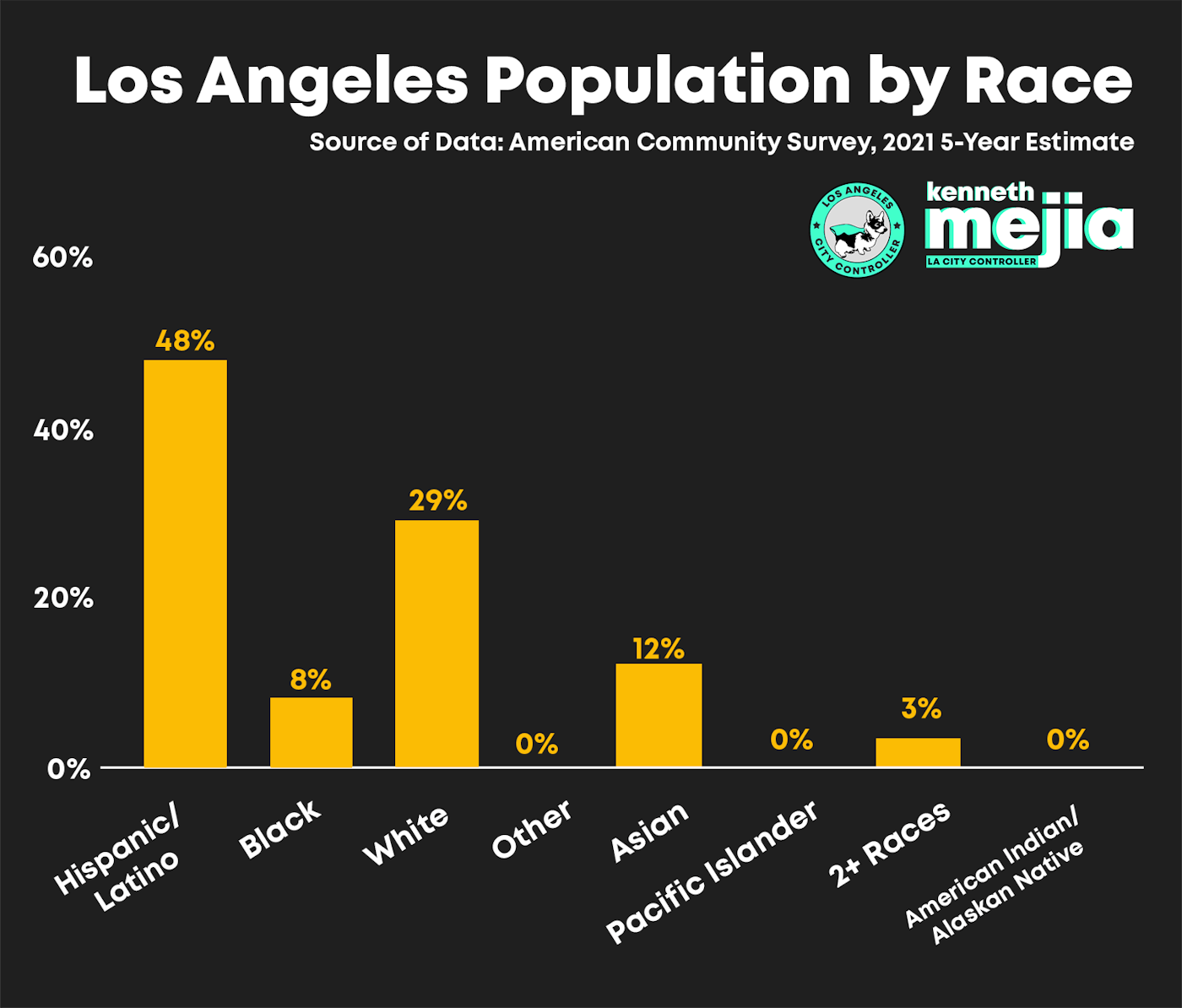 The majority of the arrests, every year except 2021, occurred in the city's District 14, where people of Hispanic origin make up nearly three-quarters of the neighborhood. In 2021, District 8 had the most arrests by just three. That district, which also has high arrest numbers, has a primarily Black- and Hispanic-origin population.
The report comes as police departments across the United States increased scrutiny, particularly of systemic racism and brutality. In June, the Department of Justice released a report that found the Minneapolis Police Department systematically used excessive force and discriminated against racial minorities for years ahead of the police killing of George Floyd.
Editor's PickThe DOJ Barely Scratched the Surface of Minneapolis Police Thuggery Most Recent PostTori Otten/July 27, 2023/3:23 p.m. ET
Supreme Court Clears Way for Mountain Valley Pipeline, as Earth Reaches Hottest Temp
This is a blow to environmental groups everywhere.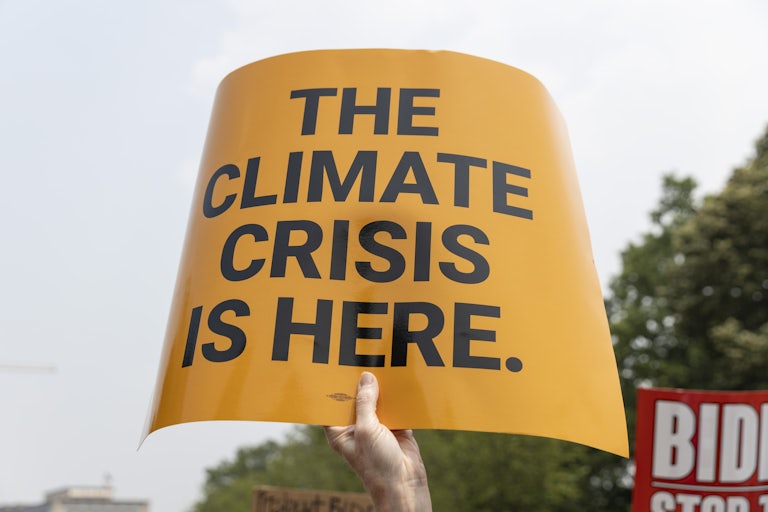 Mostafa Bassim/Anadolu Agency/Getty ImagesA Stop Mount Valley Pipeline rally in front of the White House on June 8
The Supreme Court ruled Thursday that construction on the controversial Mountain Valley Pipeline could continue, a huge win for Senator Joe Manchin and a blow to environmental groups.
Manchin had demanded that permits for the pipeline be included in the debt ceiling deal in exchange for his supporting the bill. Democrats agreed, infuriating environmental activists and politicians alike. Two separate appeals courts issued stays on the pipeline earlier this month, one of which determined that the pipeline would violate the Endangered Species Act.
But the Supreme Court agreed to lift the lower court orders and allow construction to continue. There were no public dissents, even from liberal justices, a rare occurrence on the politically divided bench.
The pipeline will run more than 300 miles from northern West Virginia to southern Virginia, possibly even into Northern California. It will carry fracked gas, which is proven to be the cause of surging global methane emissions—a major contributor to climate change.
But President Joe Biden has backed the pipeline, despite opposition from other Democrats. Virginia Senator Tim Kaine, who represents one of the regions that will be most affected by construction, was particularly furious that the pipeline was included in the debt bill instead of moving through the standard process.
The ruling also comes as states from coast to coast struggle with triple-digit temperatures. July is set to be the world's hottest month on record.
Meanwhile, Republican lawmakers are not just burying their heads in the sand over the heat wave but actively plotting to undermine Biden's environmental policy plans.
The GOP is blocking Biden from declaring a national emergency over climate change, introducing a bill that bars him from directing resources to address the life-threatening crisis. The House and Senate sponsors of the bill have received about $5 million from fossil fuel interests just over the past five years.
This story has been updated.
Editor's PickI Wish I Were Joe ManchinMost Recent PostTori Otten/July 27, 2023/2:34 p.m. ET
Raskin Demands Comer "Publicly Reprimand" Greene for Waving Around Hunter Biden Nudes
Marjorie Taylor Greene's actions are turning the committee into "a 1970s-era dime store peep show," the Democratic congressman warned.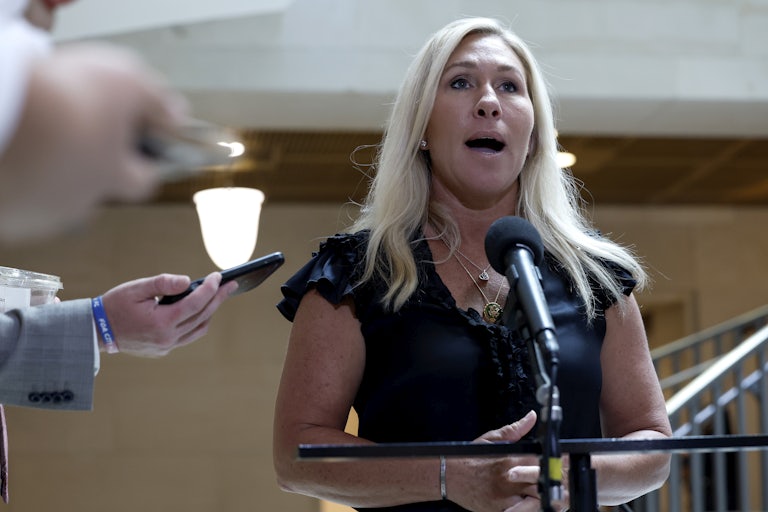 Anna Moneymaker/Getty Images
Representative Jamie Raskin is accusing House Oversight Chair James Comer of undermining the committee's credibility by allowing Marjorie Taylor Greene to show Hunter Biden's nude photos, saying the committee is being "reduced to the level of a 1970s-era dime store peep show."
The House Oversight Committee heard testimony last week from two IRS agents who say the Department of Justice dragged its feet on investigating the younger Biden for tax fraud. The hearing produced zero actual evidence, so instead, Greene tried to claim that Biden engaged in sex trafficking and listed payments to sex workers as a tax write-off. To support her argument, she held up poster-size prints of Biden's nude photos, which she later also posted on Twitter and shared in her email newsletter.
In a letter sent to Comer Wednesday evening, Raskin tore into his colleague for refusing to stop Greene during the hearing. Raskin asked Comer to publicly reprimand Greene and to establish new committee rules banning the display of "pornographic images" unless they are actually relevant to the case at hand.
"If Rep. Greene's completely gratuitous and irrelevant display of pornographic images at our televised hearing does not violate the Congressional rules of decorum, then we have no rules of Congressional decorum," Raskin said in the letter, which was obtained byThe New Republic. "This type of display is a violation of House rules, and, as you yourself have recognized, also 'counter to a credible investigation.'"
Raskin also called Comer out for repeatedly declining to condemn Greene's actions. Instead, the official Oversight Republicans' Twitter account shared Greene's tweet, which included a video clip of her holding up the nude photos.
"These pictures were displayed across America for purely voyeuristic, sensationalistic, and sadistic purposes," Raskin said in his letter. "Our Committee, which was once chaired by heroes of the public interest like Henry Waxman and Elijah Cummings, is rapidly being reduced to the level of a 1970s-era dime store peep show."
"Your failure to halt Rep. Greene's display of pornographic photography during Committee proceedings undermines the integrity of this Committee and the House of Representatives."
Democrats moved earlier this week to censure Greene for a variety of offenses, including showing Biden's nudes. The resolution also condemns Greene for calling Muslim members of Congress part of the "Jihad Squad" and for appearing at a white nationalist event.
"For me, censuring Rep. Taylor Greene is about the health of our democracy and faith in government. Her antisemitic, racist, transphobic rhetoric has no place in the House of Representatives," said Representative Becca Balint, who introduced the measure Tuesday.
Biden has also hit back at Greene: His lawyer, Abbe Lowell, filed an ethics complaint against her on Friday, sending a letter to the nonpartisan Office of Congressional Ethics asking that Greene be investigated and penalized for her "outrageous, undignified conduct."
Editor's PickLeonard Leo's Slippery Trick for Dodging the Scrutiny of CongressMost Recent PostTori Otten/July 26, 2023/9:08 p.m. ET
Republican Rep Torches McCarthy for Biden "Impeachment Theater"
The hard-line Republican had some choice words for Kevin McCarthy.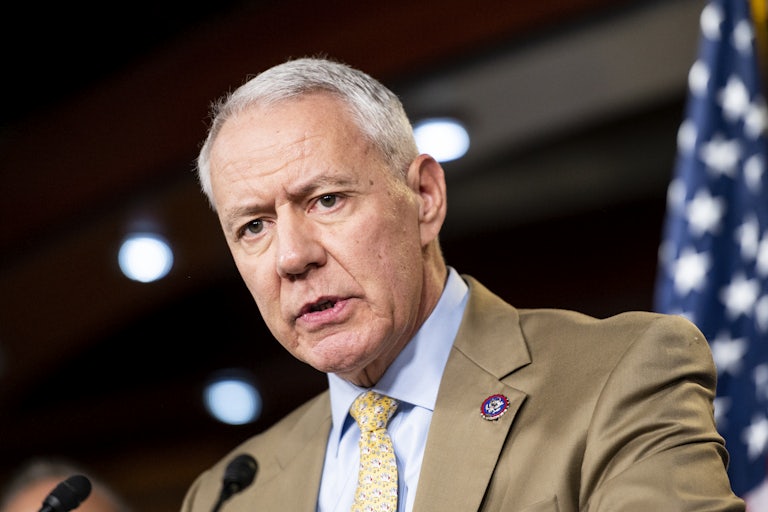 Bill Clark/CQ-Roll Call, Inc/Getty ImagesRepresentative Ken Buck
Republican Representative Ken Buck on Wednesday accused Kevin McCarthy of raising the idea of impeaching Joe Biden to distract the public.
McCarthy said this week that the Republicans' (bogus) investigation of Biden was "rising to the level of impeachment inquiry," despite previously calling attempts to impeach the president immature. The House Freedom Caucus, the GOP's farthest-right wing, and other hard-line Republicans have been pushing the idea of impeachment proceedings for some time now.
But Buck, a member of the Freedom Caucus, is calling out McCarthy, saying that talking about impeachment right now is irresponsible. "This is impeachment theater," the Colorado Republican told CNN's Dana Bash. "We right now are starting the appropriations process, and there is not consensus on the Republican side about what the numbers should be."
Buck pointed out that when McCarthy became House speaker, he had promised not to raise the debt ceiling. But he later struck a deal with Biden to do just that (after a Republican-manufactured crisis that brought the United States to the brink of default).
"What he's doing is he's saying, 'There's a shiny object over here, and we're really going to focus on that. We just need to get all these things done so that we can focus on the shiny object,'" Buck said. "Most of us are concerned about spending."
"I don't think it's responsible for us to talk about impeachment."

GOP Rep. Ken Buck says Kevin McCarthy's impeachment talk is just a "shiny object" to distract the public from spending and other issues.
"I don't think it's responsible for us to talk about impeachment." pic.twitter.com/HFATtZfla1
— Justin Baragona (@justinbaragona) July 26, 2023
Buck did say he supported the House Republicans' (so far evidenceless) probe into the Biden family's alleged wrongdoing, but he warned that talking about impeachment already could give Americans the wrong impression.
McCarthy escalated the investigation to a new level on Monday when he put impeachment on the table. Other Republicans have tried to impeach Biden before. Both Marjorie Taylor Greene and Lauren Boebert introduced articles of impeachment over Biden's handling of immigration at the U.S.-Mexico border—a sore point that led to Greene calling Boebert a "little bitch" on the House floor.
When Boebert introduced her articles in June, McCarthy called the move premature and urged his fellow Republicans to oppose it. He reportedly told lawmakers that impeachment "strengthens Biden and weakens us."
Editor's PickHouse Republicans' Impeachment Fever Is a Gift to DemocratsView More PostsRead More: Politics, Law, Supreme Court, Constitution, Foreign Policy, Health Care, Economic Inequality, Taxes, Washington