How Ohio's ballot vote could preview the 2024 politics of abortion | CNN Politics
Category: News & Politics
Via:
evilgenius
•
2 months ago
•
102 comments
By:
Ronald Brownstein (CNN)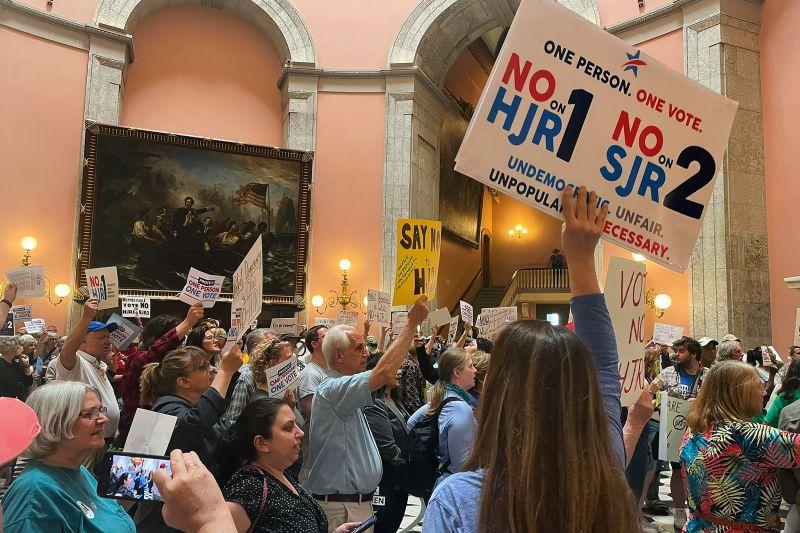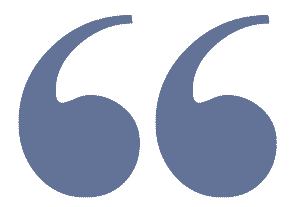 The ballot initiative Ohio voters will decide Tuesday is likely to demonstrate again the continuing public resistance to last year's Supreme Court decision ending the nationwide constitutional right to abortion - while also offering an early indication about how broadly that backlash may benefit Democrats in the 2024 election.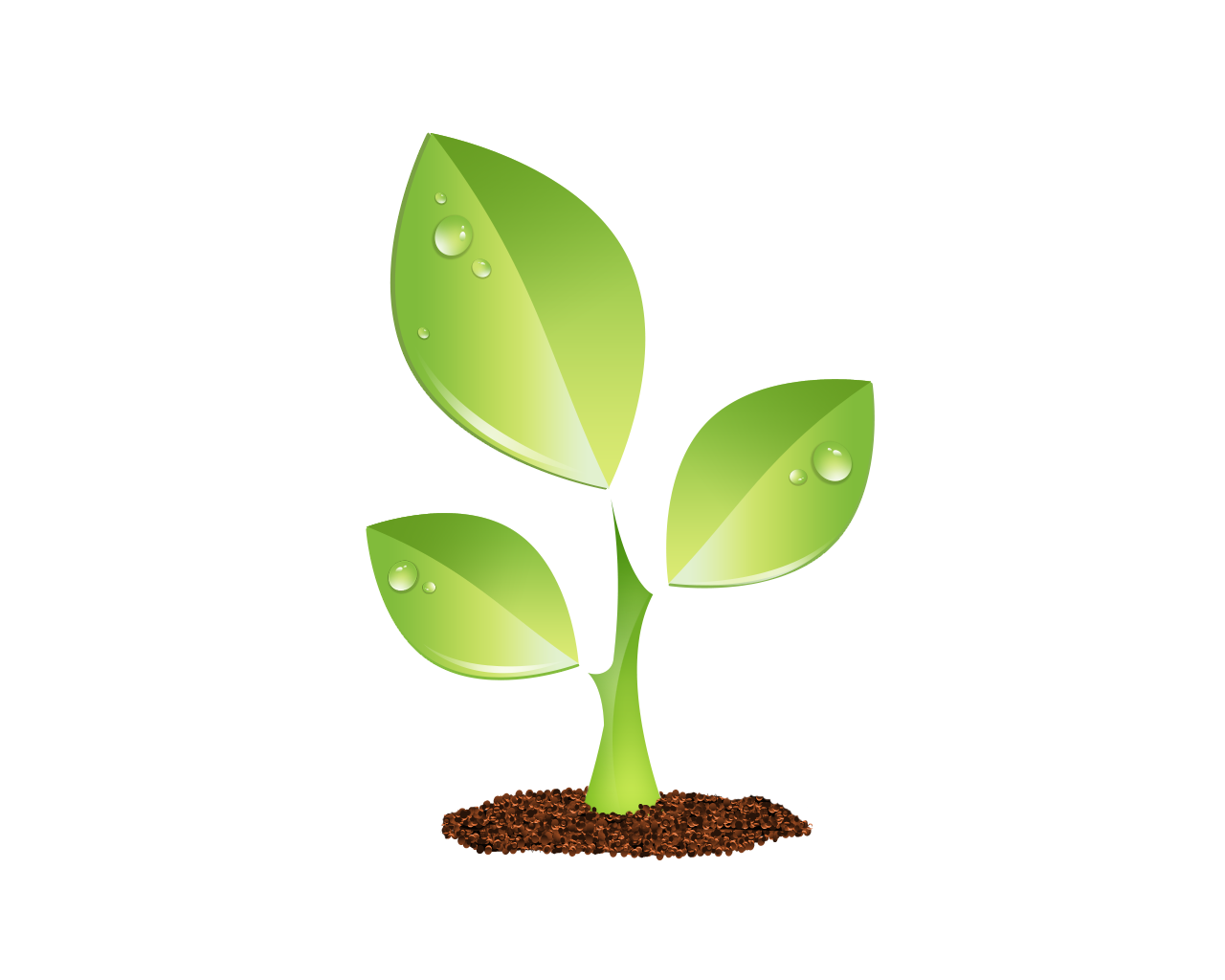 S E E D E D C O N T E N T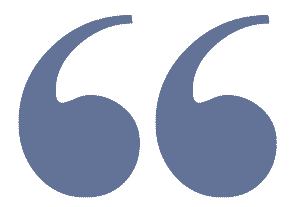 Supporters and opponents of a GOP-backed measure that would make it harder to amend the Ohio Constitution packed the statehouse rotunda on May 10, 2023, in Columbus. Samantha Hendrickson/AP/FILE CNN —
The ballot initiative Ohio voters will decide Tuesday is likely to demonstrate again the continuing public resistance to last year's Supreme Court decision ending the nationwide constitutional right to abortion - while also offering an early indication about how broadly that backlash may benefit Democrats in the 2024 election.
Ohio voters are facing a measure placed on the ballot by state Republicans that would require future initiatives to change the state Constitution to receive 60% of the vote to be approved. The change would apply to amendments on all subjects, but the campaign has become a proxy test of attitudes about abortion in the state. Almost everyone agrees Republicans and their allies in the anti-abortion movement have advanced this proposal to end majority rule on ballot initiatives because they fear that a majority of Ohio voters will support a separate ballot initiative in November to overturn the six-week abortion ban approved by the GOP-controlled state legislature and signed by Republican Gov. Mike DeWine.
Abortion rights advocates are feeling confident about winning both today's vote and the follow-on election in November to restore abortion rights in the state. "If I were on the ground in Ohio, I'd be feeling very good about the work I was doing," said Angela Vasquez-Giroux vice president of communications and research at NARAL Pro-Choice America, a leading abortion rights group.
If Ohio voters on Tuesday reject the measure, known as Issue 1, to require super-majorities for future initiatives, it would underscore the broad public support for maintaining legal access to abortion, even in most states that now lean strongly toward Republicans. A massive 2022 polling project by the non-partisan Public Religion Research Institute found that a majority of voters in 43 states said they believe abortion should remain legal in all or most circumstances.
Those attitudes have translated into results at the ballot box. Since the Republican-appointed US Supreme Court majority overturned Roe v. Wade last summer, abortion rights supporters have triumphed each time voters have had the opportunity in a ballot initiative to directly decide whether abortion should remain legal in their state. That pattern has extended through red states (including Kansas, Kentucky and Montana) and blue (such as California and Vermont). Another victory on Tuesday in Ohio, a state former President Donald Trump won comfortably in both 2016 and 2020, will encourage advocates to press ballot initiatives restoring abortion rights next year in other traditionally Republican-leaning states where GOP governors and legislators have restricted or banned the procedure, including Florida, South Dakota, Missouri and possibly Arizona.
But while an Ohio victory may generate momentum for abortion rights advocates, it could also demonstrate the big political challenge still confronting them. While the abortion rights' side has consistently won ballot initiatives, the issue's impact on electoral campaigns has been much more uneven.
In 2022, promises to defend abortion rights proved a powerful weapon for Democratic candidates in Democratic-leaning and swing states, such as Michigan, Pennsylvania and Wisconsin - places where abortion primarily remains legal. But in more red-leaning states, such as Florida, Texas, Iowa and Ohio itself, Democrats in 2022 were unable to generate any meaningful backlash against Republican state officials who imposed severe abortion bans-even though polls, including both the PRRI project and local surveys, showed most voters in those places supported maintaining legal abortion. That was especially true in Ohio, where DeWine cruised to a landslide reelection after signing the restrictive abortion ban that voters appear poised to repeal this year.
"Ballot measures can win in very hard places that Democrats will struggle to win because it's just an up or down [vote] on where you are about abortion," said Molly Murphy, a Democratic pollster. But, she added, "in red states voters may use other issues" such as crime or immigration "more heavily than abortion" in deciding which candidate shares their values most.
Ohio will present a critical test of whether Democrats in 2024 can more effectively convert support for abortion rights into votes against red state Republicans who oppose those rights. It is one of the three states most likely to determine which party controls the next Senate. Democratic senators in those three states - Sherrod Brown in Ohio, Jon Tester in Montana and Joe Manchin in West Virginia - are the last three Democrats holding any of the 50 Senate seats in the 25 states that voted for Trump in 2020. All three of those seats will be on the ballot next November. "What's really going to be important for folks in these Senate races is to underscore for voters, your rights are important to me, I'm here to protect and restore your rights," said Vasquez-Giroux. "We need candidates to be out front."
In a conference call with Democratic activists earlier this month, Brown portrayed Tuesday's vote as the start of a chain reaction that could help him defy the state's rightward drift. "If we get our people to the polls, we win this overwhelmingly," Brown said about Issue 1. "That will give us momentum for the November vote on protecting women's rights, and it will give us momentum then for our elections next year."
That could happen. But it would require Brown and abortion-rights advocates to break the pattern from 2022, when the issue, somewhat paradoxically, benefited Democrats more in places where the procedure remained legal than in places where it was banned.
On a national basis, support for abortion rights clearly helped Democrats hold down their losses in the House of Representatives: more than three-fifths of voters said they supported legal abortion and almost three-fourths of them backed Democratic candidates for the House, according to the exit polls conducted by Edison Research for a consortium of media organizations including CNN. And, the exit polls found, in most key swing states abortion likewise benefited Democrats running in gubernatorial and US Senate races against Republicans who opposed abortion rights.
A remarkably similar 62% to 63% of voters supported legal abortion in the swing states of Michigan, Pennsylvania, Wisconsin and Arizona, the exit polls found, and Democrats won the governorships in all four - carrying over four-fifths of those pro-choice voters in the first two states and almost exactly three-fourths of them in the latter two. Huge margins among voters who supported abortion rights also keyed Democratic Senate wins last year in Pennsylvania, New Hampshire, Arizona and Nevada. And abortion rights was the critical issue that powered a landslide Democratic victory in a Wisconsin state Supreme Court election last spring.
But in more solidly Republican-leaning states, Democrats faced, as I wrote last November, a "double whammy." While most voters in those states also supported abortion rights, the majorities recorded in the exit polls were in the range of 53% to 58%, narrower than in the purple (much less blue) states. As important, compared to the swing states, Republican candidates in the red states frequently won a higher percentage of voters who said they supported abortion rights. In Florida, for instance, both Gov. Ron DeSantis and Sen. Marco Rubio carried almost exactly one-third of voters who backed legal abortion, the exit polls found; in Georgia, Gov. Brian Kemp, who signed a six-week abortion ban, carried nearly 3 in 10 voters who supported legal abortion, and strikingly won nearly three-fourths of all White women. Apart from Arizona, which has been trending away from the GOP, Democrats didn't flip the governor's seat in any state that restricted or banned abortion; Democrats didn't dislodge a GOP state legislative majority in any state that retrenched abortion rights.
Jim Henson, executive director of the Texas Politics Project at the University of Texas, said in that state Republicans were able to overcome majority public opposition to their sweeping abortion ban mostly by convincing voters to focus more on other issues. That success reflected both Democratic weakness and Republican strength. In Texas, as in other red states, Henson notes, the Democratic party is too weak to shape what issues define the public debate. "You lose influence over the public discussion," Henson said. Rather than abortion, which split even their supporters, Texas Republicans like Gov. Greg Abbott were able to keep voters in their coalition focused on the issues where they agree with the party, particularly border security. "It's about agenda management and the salience of issues," Henson said.
In Ohio, a six-week abortion ban without exceptions for rape or incest signed by DeWine in 2019 went into effect after the US Supreme Court overturned Roe last summer. The policy immediately generated enormous controversy when a 10-year-old rape victim had to travel to neighboring Indiana to obtain an abortion. But the issue proved barely a speed bump for Ohio Republicans in the November election, even though the exit poll found 58% of voters there wanted abortion to remain mostly legal (and the PRRI survey put support for legal abortion even higher).
Republicans in the state legislature were insulated from any backlash by a severe partisan gerrymander. DeWine scored a landslide reelection victory, and Republican J.D. Vance notched a solid win over Democrat Tim Ryan in the US Senate race. Exit polls found that nearly one-third of voters who supported legal abortion backed Vance, and that DeWine carried 43% of voters who favored abortion rights - much more than any other Republican governor in the states where exit polls were conducted.
Operatives in both parties cite multiple reasons why opposition to the abortion ban didn't hurt Ohio Republicans more. One reason is that the law's impact was muffled when a state court blocked implementation of it before the election. In the Senate race, another factor was that Ryan, in his intent focus on recapturing blue-collar White workers, downplayed the issue. And DeWine benefited not only from a massive funding advantage over his Democratic opponent, former Dayton Mayor Nan Whaley, but also from good grades for his handling of the pandemic among many of the college-educated voters most dubious of abortion bans.
Jeff Rusnak, a long-time Ohio-based Democratic consultant, says that while abortion mostly fizzled in the statewide contests, it was an effective issue for Democrats in several of their surprising Ohio congressional wins last year. And he echoes many Democrats there who believe that support for legal abortion could prove a more powerful asset for Brown next year.
A key reason for the Democrats' decline in Ohio, Rusnak noted, is that they haven't matched the party's performance with female voters in other states across the region, such as Michigan and Pennsylvania. But increased focus on abortion, he maintains, could reverse that. "This is the kind of issue that touches everybody," he said. "There are large numbers of people who feel very strongly about this, whether you are in an urban, suburban or rural area of this state. They don't want government interfering, they don't want government making these decisions for them."
The abortion-related ballot initiative votes on Tuesday and in November will keep the issue front and center for voters. And if Ohio votes to restore abortion rights in November, that could make voters there particularly sensitive to the risk that Republicans might override that decision by passing a nationwide abortion ban if they win unified control of Congress and the White House next year. (Conversely, a Republican victory on either Issue 1 or the November ballot measure about abortion would signal that receptivity to GOP arguments has reached a level in Ohio that will be extremely difficult for Brown to surmount.)
Both of the leading GOP contenders to oppose Brown have taken strongly anti-abortion positions, with Secretary of State Frank LaRose, probably the slight front-runner for the nomination, positioning himself as the leading advocate of Issue 1 and a staunch backer of the state's six-week abortion ban. LaRose's main rival, the Trump-allied business owner Bernie Moreno, has described himself as "100 percent pro-life with no exceptions."
LaRose recently frustrated other Republicans when he directly linked Tuesday's vote to the abortion ban. Republicans have focused their campaign for Issue 1 on the argument that the current rules will allow out of state interests to flood the state with money and engrave a wide-ranging wish list of liberal priorities into the Ohio Constitution. (Ads supporting the initiative have referenced drag shows, gender-affirming care for transgender minors, and parental rights, hot button issues for GOP voters.) But at a May GOP dinner, LaRose was recorded saying: "Some people say this is all about abortion. Well, you know what? It's 100% about keeping a radical pro-abortion amendment out of our Constitution."
David Pepper, the former Democratic state party chair, said on a podcast last week that while polling and early vote results are promising for opponents, a late turnout surge of culturally conservative GOP voters could still pass Issue 1. And anti-abortion groups are pushing hard on its behalf. "Issue 1…safeguards Ohio's constitution against outside groups pushing extreme amendments," said Sue Liebel, director of state affairs and Midwest regional director for SBA Pro-Life America, a leading anti-abortion group, in a statement.
But the measure has drawn broad bipartisan opposition, including from multiple former Ohio Republican governors and attorneys general. One long-time GOP operative in the state closely following the debate told me he anticipates the state will reject Issue 1 and then approve the November measure to override the state's abortion ban, perhaps resoundingly in each case.
"I am as confident as I can be that it's going to pass in November, based on everything I've seen over and over again," said the GOP operative, who asked for anonymity while discussing the state of the contests. "The abortion law that was passed … was way out of kilter with what people think in Ohio."
Banning abortion appears equally "out of kilter" with majority public sentiment in Arizona, Nevada, Michigan, Pennsylvania and Wisconsin - all swing states where Democrats must defend Senate seats next year. And in all those places, Democratic Senate candidates are likely to stress the possibility that Republicans will seek a nationwide abortion ban if they win control of the chamber. Democratic polls have found that most voters expect the GOP to pursue such a national prohibition if it captures the majority. "Abortion is going to be one of the defining issues of the cycle," said David Bergstein, communications director for the Democratic Senatorial Campaign Committee. "Voters are as angry about the overturn of Roe and what it means to them today as when it happened."
But even if abortion helps Democrats hold all of those precarious seats, they would still likely lose their Senate majority unless they can win two of the three races in the more reliably Republican terrain of West Virginia, Montana and Ohio. Democrats can afford a net loss of only one Senate seat, even if they retain the White House next year, and with it the tie-breaking Senate vote of Vice President Kamala Harris.
If Manchin seeks reelection, he's unlikely to stress the issue in West Virginia (he was the lone Senate Democrat last year to vote to uphold a Republican filibuster on a bill to restore the nationwide right to abortion). But abortion almost certainly will need to play a leading role if Brown in Ohio and Tester in Montana are to survive the Republican current in their state-particularly in a presidential election year. Control of the Senate may pivot on whether support for legal abortion proves decisive for more voters in red America next year than it did in 2022.