CNN annotated text copy of Trump's third indictment - CNN
Category: News & Politics
Via:
tig
•
2 months ago
•
136 comments
By:
Zachary B. Wolf and Curt Merrill (cnn)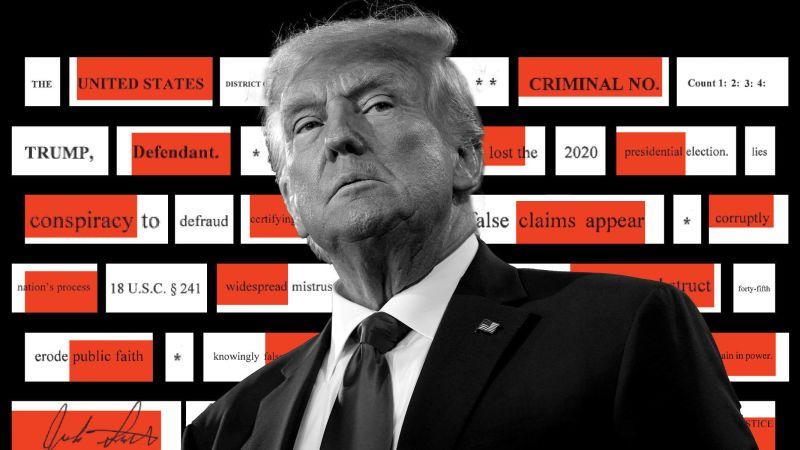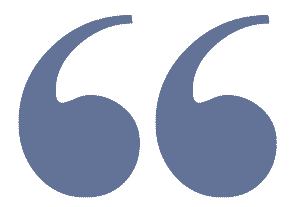 Read CNN's page-by-page annotated analysis of the federal indictment of Trump on four charges related to alleged election interference after his loss in 2020.
A very helpful annotated presentation of the indictment.   
The seed contents just lists the annotations.   Link to the actual seeded article to see the annotations next to the indictment text.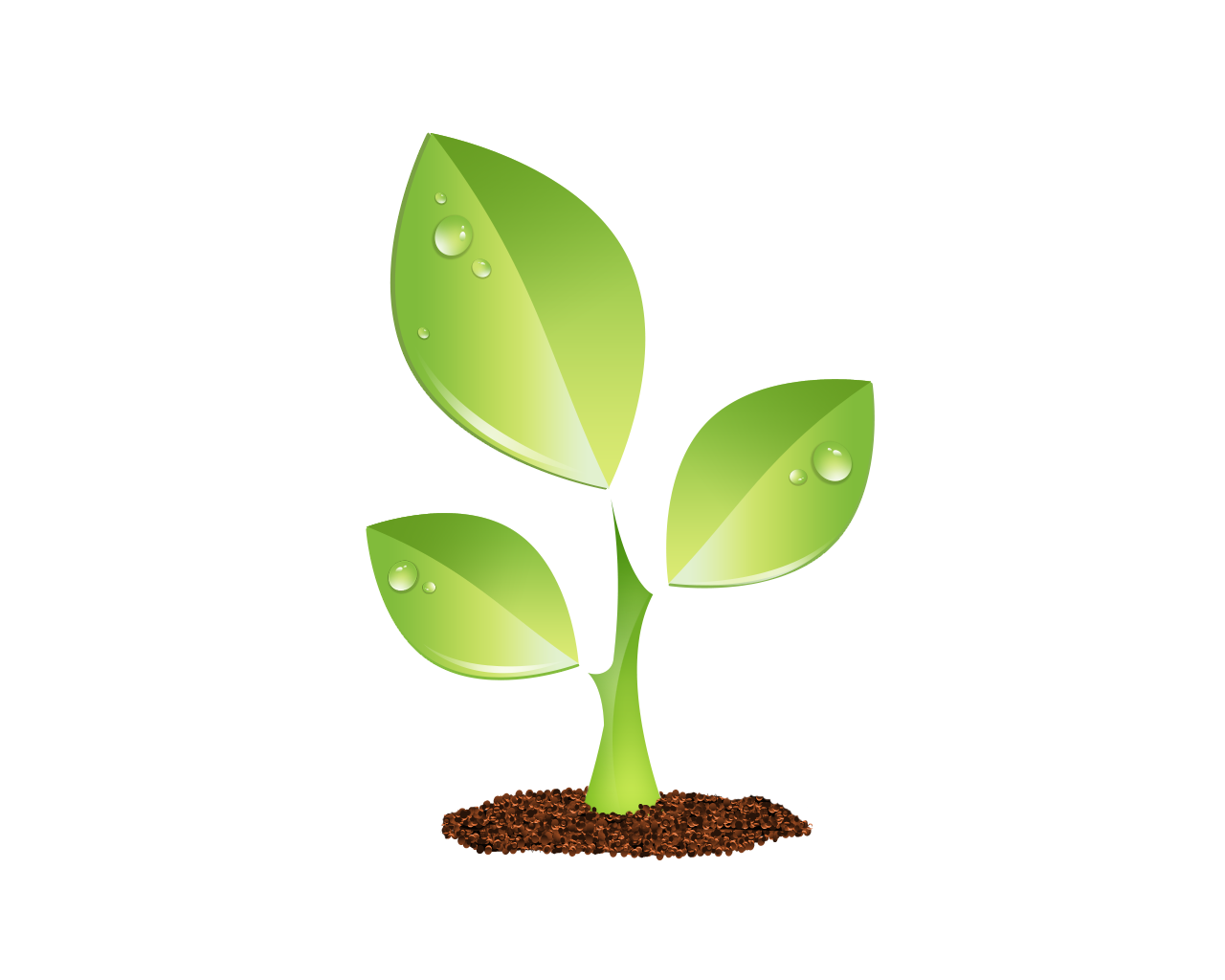 S E E D E D C O N T E N T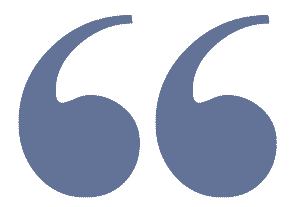 By Zachary B. Wolf and Curt Merrill, CNN
Published Aug. 1, 2023
A federal grand jury in Washington, DC, has indicted former President Donald Trump in the 2020 election probe, accusing him of conspiring to overturn the election, interrupt Congress and take away every American's right to vote and have that vote counted.
As part of special counsel Jack Smith's investigation, Trump faces four specific charges for his efforts to remain in the White House following his election loss. That plot to overturn the election culminated in the January 6, 2021, Capitol attack.
An annotated version of the indictment is below.
This indictment is the most consequential. This is Trump's third indictment, but feels like the most consequential. He has been indicted in New York for involvement in a hush-money scheme before he became president. Smith is also prosecuting Trump in federal court in Florida for his treatment of classified material after he left office.
But these new charges have to do with his effort to subvert the democratic republic itself. He is the only person named as a defendant.
It is notable that the indictment refers to him spreading lies: "These claims were false, and the Defendant knew that they were false."
Trump had a right to contest the election. This is an important point the special counsel gets out of the way right off the bat. Trump did have a right to contest the election, in courts and with recounts at the state level. But those efforts were "uniformly unsuccessful," which is true.
Three conspiracies. The victims, as it were, are:
The country, the electoral process of which Trump is alleged to conspire to overturn.
Congress, which had its electoral vote counting ceremony interfered with.
American voters, who were in danger of having their votes overruled.
A very broad conspiracy law. CNN's Tierney Sneed notes: The first count Trump is facing, conspiracy to defraud the United States, is brought under a statute that can be used to prosecute a broad range of conspiracies involving two or more people to violate US law.
Same charges for some January 6 defendants. More from Sneed: Two of the counts Trump is facing relate to obstruction of an official proceeding — brought under provisions included in a federal witness tampering statute that has also been used to prosecute some of the rioters who breached the Capitol on January 6. Those counts carry a maximum sentence of 20 years imprisonment. The appropriateness of using the law to prosecute the rioters has been litigated in the Capitol breach cases.
Civil rights law. Per Sneed: Trump also faces a conspiracy against rights charge under a Reconstruction-era civil rights law. The law prohibits two or more people from conspiring to "injure, oppress, threaten, or intimidate any person in … the free exercise or enjoyment of any right or privilege secured to him by the Constitution or laws of the United States." It carries a 10-year maximum sentence of imprisonment, unless the conspiracy results in death.
Co-conspirators. Based on quotes in the indictment and other context, CNN can identify five of the six unnamed co-conspirators, according to CNN's Marshall Cohen.
"Co-Conspirator 1" is former Trump lawyer Rudy Giuliani.
"2" is former Trump lawyer John Eastman, who masterminded the plan to appoint false electors.
"3" is former Trump lawyer Sidney Powell, who worked with Giuliani in court.
"4" is former Justice Department official Jeffrey Clark, who Trump at one point hoped to install as acting attorney general to help him overturn the election.
"5" is pro-Trump lawyer Kenneth Chesebro, who sent an email to Giuliani about the fake electors plot.
The identity of "6" is unclear. The indictment says this person is a political consultant who is tied to the fake elector slate in Pennsylvania.
Electoral Count Act. The law that governs the counting of electoral votes was passed in in the wake of the contested election of 1876, which coincidentally featured multiple states with contested electoral votes. It ultimately resulted in a compromise to effectively end the Reconstruction period.
Just so we're all clear. The law was updated in late 2022 with bipartisan support to clarify that, no, the vice president cannot simply reject electoral votes.
Fake electors scheme, explained. Much of this we know from the House select committee that investigated January 6 and also public statements from Trump officials. They didn't exactly hide this plan. Here's some background reading on how the scheme was supposed to work.
Tricked. It is interesting that the special counsel does not entirely blame the false electors, some of whom are described as being "tricked." Here's an even more in-depth look at the fake electors by CNN's Marshall Cohen.
The slate of false electors in Michigan — all 16 of them — have been charged by the attorney general in that state with forgery, among other counts, for signing false certificates. All of the states Trump wanted to contest were won by Joe Biden.
Sham investigations urged. This is an interesting allegation, that Trump's allies essentially used the Department of Justice to lie about evidence of election fraud to gin up investigations at the state level.
Pence did his job. It gets lost at this point, but nobody should forget or gloss over that then-Vice President Mike Pence stood up to Trump, acted in the interest of the Constitution and faced an angry mob in the process.
January 6 attack"exploited"by Trump. CNN's Holmes Lybrand notes: The indictment alleges that Trump and co-conspirators "exploited" the January 6, 2021, attack on the US Capitol by continuing efforts to convince members of Congress to delay the certification of the election that day.
The indictment also says that Trump had deceived many rioters to believe Pence could change the election results to make Trump the victor.
An impressive list of officials. The entire apparatus of government, essentially, was telling Trump that there was no evidence of widespread election fraud. And this is not just any government, but the officials he chose. They were telling him there was no fraud. And yet he kept saying there was fraud. Still says it, actually.
The list goes on. His campaign staff told him it was over. Officials like the governors in Georgia and Arizona told him there was no fraud in their states. Courts rejected every single lawsuit brought by Trump.
Specific lies. This list is interesting. These details get lost in people's memories over the course of a few years. But after Election Day, Trump and a few surrogates were seizing on multiple unsubstantiated claims in multiple states.
Transport back to November 2020.Here's CNN's story first published on November 14, 2020, when Trump put Giuliani in charge of legal efforts. It occurred after a cascading series of court losses and, according to the indictment, the day after it was clear to Trump's campaign that hope for his victory was lost.
The indictment accuses Trump at that point of executing a strategy of "knowing deceit" after Giuliani took over.
Trump's 2020 campaign manager. His name is Bill Stepien. Here's video of his testimony to the House January 6 committee, in which he described his campaign team, which accepted the election loss, as "team normal." By pushing conspiracy theories, Giuliani's team, according to Stepien, was not honest or professional.
The Arizona effort. We have known more about Trump's efforts to overturn results in Georgia because they were caught on tape. There is evidence from other states too, including this long set of facts about Arizona.
There's already so much testimony. The Arizona House speaker at the time was Rusty Bowers. He has already testified, before the House January 6 committee, about pressure put on him by Giuliani and Trump. Watch it.
On to Georgia. There could be a set of facts laid out in all seven states for which there was an attempt to create a fake slate of electors.
"Conspiracy shit." CNN's Katelyn Polantz notes: A senior adviser to Trump's 2020 campaign called claims of supposed voter fraud "conspiracy shit," according to the indictment.
The adviser was Jason Miller, a source familiar with the matter told CNN. Miller's attorney declined to comment. Miller, identified as "Senior Campaign Advisor" throughout the indictment, also expressed frustration that many of the claims from Trump's legal team could not be substantiated.
"It's tough to own any of this when it's all just conspiracy shit beamed down from the mothership," he said.
Trump's attack on Georgia officials. CNN's Marshall Cohen notes that Trump publicly attacked Georgia election officials even after his chief of staff, Mark Meadows, told him they were "conducting themselves in an exemplary fashion" and would find fraud if it existed, prosecutors say. This episode was included in the indictment as one of the many examples of how Trump tried to "get state officials to subvert the legitimate election results."
Election workers are suing Giuliani. Two Georgia election workers Trump mentioned by name are in the midst of suing Giuliani for defamation. He recently admitted he made defamatory statements about them.
Proving Trump knew. One can imagine that there will be a burden on prosecutors to prove definitively that he knew the fraud claims were wrong. Laced throughout the indictment are instances of people telling Trump the claims were inaccurate. There are also examples of his aides acknowledging it. But Trump is the defendant. Can it be proven that he knew? Does it matter?
Trump "lied" during infamous call. CNN's Marshall Cohen notes: On January 2, 2021, Trump "lied" to Georgia Secretary of State Brad Raffensperger "to induce him" to overturn the election, prosecutors say in the indictment.
During that call, Trump urged Raffensperger to "find" the exact number of votes to flip the outcome and overturn his defeat in Georgia.
The indictment devotes nearly 500 words to the phone call and quotes Trump extensively. The indictment highlights how Trump "disparaged" election workers and "raised allegations" of voter fraud that had already been debunked by Georgia officials.
About Raffensperger. Despite standing up to Trump and defending his state's election, Raffensperger, a Republican, won reelection in 2022.
Related: Listen to the infamous call between Trump and Georgia election officials.
Or watch Raffensperger's testimony before the House January 6 committee.
On to Michigan. We've already noted the fake slate of electors is facing forgery charges there.
These are all Republicans standing up to Trump. It's worth noting that all of the people who stood up to Trump in real time, told him he had lost and then refused to help him overturn the results are all Republicans.
So far, at this point in the indictment, we've met Pence and Raffensperger. There's also the Georgia and Arizona governors and the Arizona House speaker. And here's Republican officials in Michigan — Senate Majority Leader Mike Shirkey and Michigan House Speaker Lee Chatfield — doing the same thing. Both men have since left office.
And yet! Trump remains the odds-on favorite to win the Republican presidential primary in 2024.
"Co-Conspirator 1." The role Giuliani played in applying pressure on officials across the country on Trump's behalf makes it interesting that he is not charged with any crime in this document.
Two types of people described in this document. There are those who are frustrated at losing but unwilling to destroy the system. And then there are the people accused of trying to sow enough doubt about the election and its results that they could overturn it.
"I fear we'd lose our country forever," Chatfield said, after rejecting Trump's request to overrule voters and recognize a slate of fake electors for Michigan.
Pattern repeating itself. There was a methodical pressure applied to Republican lawmakers in the states Trump wanted to contest.
Not exactly hiding this plot. The inclusion of a tweet is a reminder that Trump's pressure on Republicans was both public and private.
The next plan: Fake electors. Rebuffed by Republican lawmakers in key states, Trump is alleged to have moved to a plan to create a "fake controversy" at the January 6 electoral vote certification proceeding.
Trump used "dishonesty, fraud, and deceit." CNN's Zachary Cohen notes: The indictment alleges that Trump and his co-conspirators effectively tricked individuals from seven targeted states into creating and submitting certificates asserting they were legitimate electors.
Prosecutors say Trump and co-conspirators made a strategic shift beginning in early December 2020 after they failed to convince state officials not to certify the correct results.
According to the indictment, "The plan capitalized on ideas presented in memoranda drafted by Co-Conspirator 5," who CNN has identified as pro-Trump lawyer Kenneth Chesebro. The House select committee named Chesebro as the architect of the faker electors plot.
CNN first reported in January 2022 that the plan to put forward fake electors, with an eye toward January 6, was overseen by top Trump campaign officials and lawyers, including Giuliani.
Applying the scheme to multiple states. Expanding what had been envisioned as a safety move in Wisconsin to multiple states that Trump lost appears to have been a process that was ultimately coordinated by his campaign. He is described as keeping tabs on the developments.
It gets worse. Trump's campaign and Giuliani are described as going to great lengths to convince the fake electors to cast their fake electoral votes. The electors were not told about the plan to use their votes to create controversy on January 6.
Giuliani asked for a legal filing to be made in Arizona simply to create the illusion of an ongoing lawsuit with regard to the results. He told the fake electors in Pennsylvania their votes would only be used if Trump's lawsuits succeeded.
"Certifying illegal votes." While an email appears to confirm the intended use of the fake electors was to actually present them on January 6, Trump campaign officials who had the plan described to them were suspicious. These unnamed advisers couldn't "stand by it."
The Electoral College vote. It occurs in all 50 state capitals on the same day after Election Day. The votes are then sent to Washington and they are supposed to be counted on January 6. This is the process the indictment suggests Trump tried to scheme to interrupt.
"Six Contested States." New Mexico did not end up convening fake electors. Trump allies in the other states — Arizona, Georgia, Michigan, Nevada, Pennsylvania and Wisconsin — did.
Using the DOJ to create election controversy. This may be among the most damaging charges since Trump is alleged to have used the official weight of the Department of Justice to spin up false claims of election fraud.
Trump is described as meeting out of the chain of command with the DOJ official Jeffrey Clark, who is said to then have lied to the acting attorney general about what took place.
Trying to suggest legitimacy for fake electors. Clark is portrayed as all in on the fake elector scheme, trying to use DOJ stationery to acknowledge the fake electors' existence to key officials in the contested states.
Clark wouldn't quit. Despite being told by the acting attorney general, Jeffrey Rosen, not to contact Trump, the indictment alleges Clark continued to try to get Rosen to sign on to false claims of election fraud to give them legitimacy.
"That's why there's an Insurrection Act." The implication here is that Clark would have been prepared to use the US military to quell riots in the streets if Trump had been successful at overturning the election results.
Related: What is the Insurrection Act?
Leave it for "the next guy." If Trump is to be shown to have actually understood that he lost the election, this January 3 meeting could be a key bit of testimony. Here Trump is said to acknowledge to the top US general that it's too late for his presidency and that "the next guy," in six days, will not be him.
Moments later, however, a threat of mass resignation at DOJ. At his very next meeting, Trump discussed his plan to overturn the election results with officials at the Justice Department. He stood down on his plan to make Clark acting attorney general only to avoid mass resignations at both the DOJ and among his White House attorneys if he went through with it.
The effort to turn Pence. We know how this ends — with Pence doing his job to certify electoral votes. But the effort to change his mind was relentless.
Fight over executive privilege. CNN's Holmes Lybrand and Devan Cole note: The indictment includes new details about the interactions between Trump and Pence ahead of January 6, 2021 - insights that Smith likely gained after compelling the former vice president to testify following a protracted fight over executive privilege.
The fight over executive privilege ended this March when a federal judge ruled that Pence and several other former Trump aides would have to testify to the grand jury about their conversations with Trump. Pence testified before the grand jury in April.
In one conversation on January 1, 2021, Pence told Trump that he didn't think there was a constitutional basis for Trump's claims and that the vice president lacked the authority to change the results. "In response, the Defendant told the Vice President, 'You're too honest,'" according to the indictment.
"Riots in the streets." Warned that overturning the election with fake electors would lead to riots, the indictment alleges Eastman, who CNN has identified as "Co-Conspirator 2," seemed to justify that need by pointing to previous violence in US history. It's the second time a co-conspirator is said to endorse potentially putting down protesters frustrated at having the election results overturned.
More tweets. There is a lot of new information in this indictment. But the inclusion of these tweets is a reminder that the basic outline of this plot was being conducted in the open.
Pence's safety. After Trump became frustrated with Pence and threatened to publicly go after him, Pence's chief of staff, Marc Short, alerted the Secret Service that he was concerned about Pence's safety.
Senator tried to hand slate of fake electors to Pence. The senator in question could be Ron Johnson, of Wisconsin, according to text messages uncovered by the House January 6 committee.
Pressure even on the morning of January 6. Trump was calling Pence to pressure him to change his mind. The pressure continued in Giuliani's and Eastman's remarks to the rally outside the White House that preceded the march by Trump supporters on the Capitol. Here's video of the Giuliani/Eastman appearance at the rally.
Trump's words at rally used against him. These are excerpts of Trump's remarks to supporters at the rally outside the White House. The pressure was in private, with phone calls, and in public, with criticism in this televised speech. Here's video of Trump's remarks.
A transition to the riot at the Capitol. Most Americans probably remember the moment when they heard the Capitol was being stormed. Trump was watching, too, in the dining room next to the Oval Office.
How Trump put Pence in danger. CNN's Marshall Cohen notes: The indictment highlights how Trump put Pence in danger on January 6, 2021, and how members of the pro-Trump mob threatened to kill Pence.
These events transpired after Pence refused to throw out Biden's electoral votes and throw the election to Trump. Pence and his advisers had determined that this would have been unconstitutional, according to their past public statements.
Still trying to delay. Even after the riot, Trump and Giuliani were actively trying to delay certification of the election. CNN has previously reported on some of these phone calls and attempted phone calls, including to Sen. Mike Lee of Utah and Sen. Tommy Tuberville of Alabama.
Trump refused to withdraw election certification objections. CNN's Tierney Sneed notes: In a phone call the evening of the January 6 Capitol riot, Trump refused a request from his then-White House Counsel Pat Cipollone to withdraw his objections and allow for Congress' certification of the 2020 election results.
Conspiracy allegation. The indictment alleges Trump and his co-conspirators committed a conspiracy against the US as laid out in multiple paragraphs.
Conspiracy to Obstruct an Official Proceeding. This the law related to interrupting Congress. Since Trump did not himself march on the Capitol, his words and actions will need to be shown to have inspired the insurrection.
"One or more persons." That's you. The indictment ends with the allegation that Trump violated every American's right to vote and have that vote counted. It's the most basic right enjoyed by Americans. And this is the most serious charge to make against a man who is again trying to lead every American.