Trump's INDICTMENT Day (April 4th) declared a National Holiday!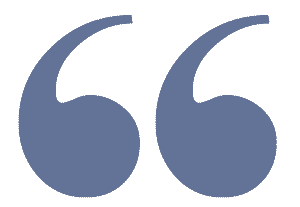 "We got his FAT Orange Tukas, now! "- NYSD, AG, or someone with those initials.
President Joe Biden or Trump has declared Tuesday, April 4th, 2023 as "National Indictment Day".

Biden told reporters, "Every year for the next 30 years, a new Indictment will be brought against "Dirty Diaper Donnie" by the National Health Safety Board on the 4th day of April each year, until all of the indictments our wrapped up, and the nation is freed of his nauseous BULL CHATS!

"Morning Joe" on MSNBC, is inviting all Americans to "Come to New York on April 4th and join the fun outside of the "DUMP TRUCK TOWERS". (It's a new moniker)

"Trump's estranged wife, Melanoma, is on the prowl for another rich sucker, according to our Journalistic 'sauces,", noted Joe Scarborough, or someone that looks like him, this morning on his much LOVE new show, "Killing Trump Softly with his Words".

Here, at the "Less Than Esteemed", EAT THE PRESS - DO NOT EAT IT, published a public invitation to all literate Americans,
"To come to New York City, and watch the formerly known, Trump Towers, being torn down, while its rich, conceited, Re-Pugnant occupants scream, like bungees, within their expensive condos that they refuse to leave in support of DJT. 

"It should be a lot of fun!", added Jonathan Livingston Pigeon-Poo, CEO & Flounder of this Disgusting Rag Sheet. 

"Bring BIBLES To Burn! And, of course, those stolen guns taken from Real Red-Neck, Marginalized, MAGA Re-Thug-I-KKK-Ans asleep at the wheel of their banged-up, run-down, pickup truck, complete with flapping, Confederate Flags, and the mandatory, loaded AR 15, Recreational Weapon for Kids, wisely secured in the back window on a loosely constructed rifle rack."

Meanwhile at CNN, noted Journalist Jack Tapper, an American Jo author, and cartoonist, explained to his very bright viewers, that: "Due to this year being the first of many to come, it will be honored with an exciting display of fireworks, created by the tossing of the confiscated weapons into a roaring bonfire, set in front of, or within, the former Trump Towers!", smiled Trapper mischievous, who prefer to "Piss On The New! We are ENTERTAINMENT and can't be sued", talking-empty heads.

Tapper, as most well-educated liberals know, is also the Washington Anchor on CNN, and hosts the weekday show, "The Lead with Jack Trapper".

Jack noted that his show is the first choice of "fed-up, left-leaning Liberal-Communist-Socialists", often referred to as "Urinalists" in a pejorative manner, by impolite, Fox TV Network Fake News' Real Urinalists, who always project their image on others while denying that they love to "Piddle on all of the News" for sexual satisfaction.
Trapper told his viewers that "tourists, guests, and America's Best citizens" will be able to see and hear the planned fireworks, too, as they may join in the tossing of weapons ceremony at their leisure.

At Fox Fake News Network, their overpaid provocateur, the "suck up", Carlton Tucker, aka, as "The Little, Rich, Momma's Boy-Muther-Fugazzi", by his colleagues, behind his spineless back, s upset about this impending celebration marring his IDOL's "Dirty Diaper Donnie'" pending INDICTMENT.
Miss Tucker unleashed a gasket-busting tirade claiming that this the National Holiday should be called:
"Day of National Shame"!
And, of course, Horse, blames Joe Biden!  

Tucker ("The Little Mother Tucker") moaned and groaned on his new sinking, stinking Fake New TV show, "Halfway to Hell", that "Dirty Diaper Donnie" is a victim of extremist Literate people, Left-Leaning, Educated Liberals, and Gay folks looking excitedly for the "In-Dick-Mints", to be handed out by NYC SOUTHERN DISTRICT Attorney General to Black Folks ONLY.

Tucker ("The Little Muther Foucher"), and his guest, Miss Linseed Oil (R, S.C.) cried like two old, withered call girls, losing their virginity for the 1000th time.

Carlson could not resist bringing out his "old, tired", and untrue refrain that T-Rump is a spawn of "GOD Almighty", and a "DEITY to God's "Chosen STUPIST People"!

Miss Linseed, WHILE on "LIVE" air cried so much that Tucker had to smack him on the head to shut him up. 

At that very moment, Tucker (The Little M-F-er) was right, smack, dab into his volatile tirade, explaining to the listless audience, when Miss Linseed interrupted, causing "M-F-er" to lose the cadence of his twisted thought.

That serious NO-NO could get Miss Linseed Oil banned from Fox FAKE NEWS for the rest of her life.

Trucker started to weep, too, and wet his pants, but not for the same reason.

He waxed on a frightful state about why "Trump's wonderful, but dumb, naive supporters" deliberately lost their minds!

Tucker tried in vain to explain to the wailing Miss Linseed (whose mouth was finally taped shut, thanks to Tucker's quick-thinking staff of professional sycophants) that it was "because "Dirty Diaper Donnie" lamebrain cult was suffering acute pain from "them, then their headaches", that cruelly required his follower "to think for themselves", which was a task too far to reach.
 
Tucker, the "Little M-Fer" (in case you missed it) used a bullhorn to blare out to his drunken, red-faced, rednecks in their torn blue gene overhauls, that "Donald J. Trump is the Greatest President America ever had or will ever have!"

Carlson lacerated the now sleeping audience, that T-Rump's "Ruthless and incompetent rule over America was necessary to correct the course that Democrats had taken this nation from its Original Roots, 'Slavery and Institutional Hate'!"

"Donnie" (as "the Little MF-er, liked to call T-Rump, when they snuggle together in the Lincoln bedroom, at the Whitehouse, only on the days when Melanoma was hooking up with a Secret Service Man, or Woman, which was practically every night, except Sundays, when Melanoma likes to "get it on" with Mitch "Turtle" McConnell, then threw him down a flight of stairs! 

Sean grabbed his manhood, and leaped upon the desk, shouting at the audience, in a desperate attempt to awaken them from their loud, loud snoring, that they needed to know this:

"NO ONE ANYWHERE IN THE WORLD has the right to indict Donald J. Trump for any of his known crimes!"

"Trump was erected by GOD. What God raised up no man, or woman or transgender SHALL pull down! It's in the Bible, somewhere.

Tucker was in the Zone, and screamed in his highest, hysterical voice, "All of those fake crimes were merely distractions to throw the Left Leaning Liberals in Congress and his own administration off his tracks, as part of his brilliant scheme to strengthen this Nation, not destroy it!"

(Which it almost did!)

Not even "Shooting people on Fifth Avenue!" explained Tucker the Little ---- "Say It All Together, Now, Say It Loud & Proud...Mother....er!")

Screaming hysterically, Tucker shouted out to no one in particular, "Sometimes a POTUS has to do what a POS must do to save America from itself!"

(At which point the audience woke up and raced to the exits like rats during an air raid.)

Miss Linseed is still crying and wailing, and bawling like a baby. He hasn't stopped, and may never. The End!


(More Lewd, Filthy News coming from this news reporter, "Filthy Mc Nasty", chief political reporter for this much maligned and deserved RAG!)

EAT THE PRESS - DO NOT EAT IT! (Content is Worthless)